Teach Yourself Java in 21 Days (8th Edition)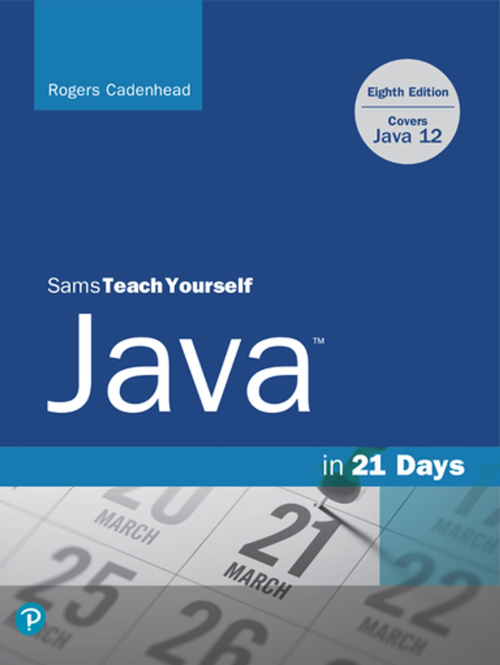 Welcome to the web site for the book Teach Yourself Java in 21 Days (8th Edition) by Rogers Cadenhead. Fully updated for Java 11 and 12, the book teaches Java programming to beginners and experienced programmers, introducing new features of the language and covering exciting new areas of development such as lambda expressions and game development.
Buy the Book Thanks Feedback Other Books
Download the Book's Source Code
Table of Contents
Use these links for information related to a specific day in the book:
What's New
Most recent additions to this site:
Day 20: A new link to load the XML-RPC specification. (04-05-2020)
Day 19: A new link for those who can't load web.resource.org. (04-05-2020)
Day 22: Author's Slack workspace incomingHookUrl no longer valid. (03-08-2020)
Day 18: New URL for stock ticker data (03-08-2020)
This site was launched (01-01-2020).
You also can keep up with this site by subscribing to its RSS feed with a feed reader.