Rainn Wilson: Failure Was Good for Me
Two years ago, Rainn Wilson of The Office was the lead star in The Rocker, a movie that cost $15 million to make and only earned $6.8 million. It opened on 2,784 screens and earned $1,180,836 the first weekend -- only $424 per theater. Wilson didn't take the failure well, he recently admitted in an New York Magazine interview:
I was literally in my car at five-thirty in the morning and I started to weep ... as I drove down the 105 Freeway. They said, "It's just like Kelsey Grammer when he did Down Periscope." And I was sobbing, thinking my movie career was dead. ...

I'm so glad The Rocker bombed, because it taught me one of life's big lessons: You can't control the results. You just have to take care of your work. Your life is a gift and you have to make it your own. I don't know any other way to sum it up that doesn't sound completely corny. I learned that lesson, and I learned it by being in one of the biggest box-office flops in Hollywood history.
Wilson's philosophical bent is reflected in SoulPancake, an online community he runs that is trying to lure unsuspecting young people into well-considered lives. I joined today as rcade to poke around.
Laura Linney Puts the Comedy in Cancer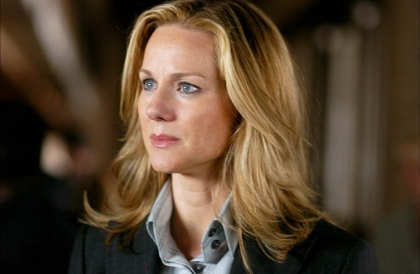 There's an interesting cover story on the actress Laura Linney by Frank Bruni in the current New York Times Magazine. Linney's had a remarkable career in movies, television and Broadway, but it didn't begin taking off until she was 35. Now she's one of the small number of actresses over 40 getting meaty roles.
After losing close friend Natasha Richardson last year in a fluke accident that occurred on a ski trip, Linney's taken the lead role in the mortality-themed The Big C, a Showtime comedy about a woman with terminal cancer that premieres Aug. 16.
Linney was approached about The Big C in the summer of 2009. The first episode -- the pilot, really -- was shot in November, long before all the others, and Condon remembers that when she asked him to direct it, "she talked about how she felt almost this kind of compulsion to do this, because Natasha's death had really, really brought so much into focus for her about the fragility of life, and figuring out what to do with it."

What her character on The Big C does with expressly numbered days is eat more desserts. Sneak cigarettes. Dig the backyard pool she has always wanted. Insist that her son spend time with her. And hammer certain life lessons into him before she loses the opportunity to.
I hope the show is funnier than Bruni makes it sound -- the Times has a tendency to make everything sound like an AP English homework assignment. Apparently, laughs are going to be mined from the life changes Linney makes, going from being a sensible wife and mother to someone who lets "her freak flag fly."
Showtime's example of the depths of her unleashed freakiness: "Who says you can't eat dessert as an appetizer?"
That still doesn't sound remotely entertaining. Linney has a tough job ahead of her.
The Heavy: David Letterman Likes Them Now
On Jan. 18, the British band The Heavy impressed David Letterman so much with their song "How You Like Me Now?" that he did something he's never done before in the history of his program -- he asked for an encore.
The YouTube video is the televised broadcast -- which edits out most of the encore -- but you can see it in full in high quality on Letterman's web site. Paul Shaffer and Letterman even perform part of the encore.
There have been some great live performances on Letterman, including TV on the Radio's Wolf Like Me and Phoenix's 1901, but that one tops them all.
Meet Sarah Killen, Conan O'Brien's Favorite Twit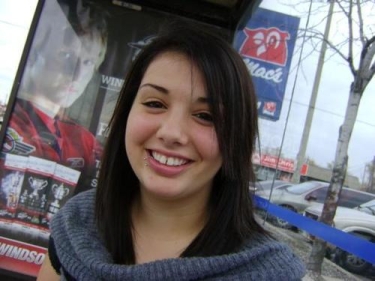 Since joining Twitter on Feb. 24, Conan O'Brien has amassed more than 534,000 followers and posted 10 tweets. Contractually exiled from late night television until September, O'Brien has embraced the new medium, sharing inane personal details of his life, airing petty grievances and even posting a Twitpic of how many people it takes for him to compose each tweet.
Friday afternoon, O'Brien announced that he has taken his first follower:
I've decided to follow someone at random. She likes peanut butter and gummy dinosaurs. Sarah Killen, your life is about to change.
Killen, a Fowlerville, Michigan, resident who has the username LovelyButton, has already acquired 10,200 followers and become one of Twitter's trending topics.
Furthering the insanity, her recent tweet calling Fowlerville resident Russell Bigos "an idiot" is making him a figure of scorn and sympathy. Killen's fiance John Slowik Jr. posted on Facebook Jan. 12 that he was "about to woop bigos in nba2k10," so this could be a videogame basketball rivalry gone terribly wrong. We'll have to wait for the media to dig for answers.
MTV did a video interview with Killen Friday night. She told MTV she was asked in advance by an O'Brien rep if it would be OK to pick her. Since her selection, she's received a free Apple iMac from HornBlasters and offered other freebies for her impending wedding.
Killen posted a link on Twitter to her Susan G. Komen 3-Day for the Cure donation page, where she's raised $1,100 towards her $5,000 goal in nine hours.
By the way, I've also decided to follow someone at random. He likes Jewish action figures and the metric system. Jonathan Bourne, your life is about to change.
Update: Sarah Killen is friends on Facebook with Aaron Bleyaert, the former Tonight Show with Conan O'Brien blogger, so it's possible that the selection wasn't entirely random. This scandal could go all the way up to the top! What did Coco know and when did he know it?
Parenthood: So Heart-Warming It Hurts
I posted a review on Mister Television of NBC's new drama Parenthood:
The Parenthood pilot on NBC was the most exhausting television I've endured this season.

The show begins with Peter Krause jogging down a Berkeley, Calif., street. The jog has left him wheezing for air, in spite of the fact that Krause is physically fit and doesn't appear to have an ounce of fat on him. (I make this observation in an entirely heterosexual way.) He's sitting on his taut buttocks (OK, that was a little gay) when he gets a call from his sister Lauren Graham. She's moving to Berkeley with her teen-age daughter, who is acting out sexually with boys out of frustration with the fact that her mom is hotter. Graham needs to know that she's making the right decision by moving, and if she's making the wrong decision she wants to blame Krause. In between his dying breaths, Krause agrees to this deal.
I challenge anyone to write a more detailed review while missing the last 50 minutes of the episode.
I run the site with television's Jonathan Bourne. We're going to start up a TV death pool there in the fall that's 10 percent better than the competition.
CBS News Whores for Cheap Hits from Google
Yesterday, the CBS News web site ran a five-paragraph story on the fact that Susan Dey was absent from a Partridge Family reunion:
The Partridge Family cast was one member short when they reunited on television Tuesday morning.

The cast of the popular '70s sitcom appeared on the Today Show as part of their "Great TV Families Reunited" series, but actress Susan Dey, who played eldest daughter Laurie Partridge, was not in attendance.

Danny Bonaduce, who in the years after his child stardom faced drug addiction and legal troubles, was present for the reunion.

The show, which centered around a widow and her five children who embark on a music career, aired from 1970-1974.

A similar absence occurred Monday morning, when the cast of Eight is Enough reunited on the morning program minus actor Adam Rich. The actor endured many personal issues after his time on the show, including arrests and substance abuse.
This story, which contains no quotes and looks to have been written in about five minutes, was published solely for one reason: Dey was a volcanic search term on Google Trends yesterday. People wanted to know why Dey was absent, so they looked on Google.
CBS is promoting a rival network with the story and even links to video on NBC's web site.
There are a lot of online news sites and blogs that use Google Trends as their assignment desk, churning out poorly researched stories quickly to capitalize on a hot news search term. Weak-ass Dey stories were filed by such august journalistic enterprises as Puggal, Associated Content and Thaindian News.
So the network of Walter Cronkite and Edward R. Murrow is in good company.
The Car for the Man Who Hates His Wife
Here's an interesting message for 100 million Super Bowl viewers: If you hate your hectoring shrew of a wife ...
... you'll love a Dodge Ram Charger!
Human Target's Opening Credits Hit the Mark
The new Fox series Human Target has amazing opening credits:
I caught the pilot during a special preview Sunday night sandwiched between episodes of 24. Regular airings begin Wednesday. The show, based on a DC comic book from the '70s, was a light escapist romp. Mark Valley, who was great a few years ago in a similar role as Keen Eddie, plays an out-of-his-mind bodyguard for hire who manages to get shot, stabbed, blown up and trapped on a runaway bullet train in a single episode. The great Jackie Earle Haley, Rorschach from Watchmen and Kelly Leak from Bad News Bears, plays his unscrupulous henchman Guerrero.
Is Miss Farrell Crazy on Mad Men?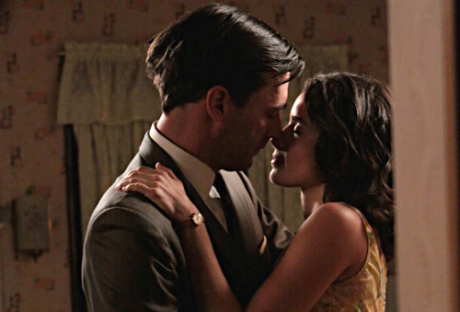 I've become an obsessed viewer of Mad Men this season, catching each episode on its first Sunday night airing and hitting the web afterwards to read reactions. The best place to do this is the blog of New Jersey Star-Ledger television critic Alan Sepinwall, who posts an extremely long critique of each episode that attracts hundreds of interesting comments.
For several weeks, Sepinwall's readers have been increasingly critical of Suzanne Farrell, the outspoken young teacher who is Don Draper's latest hoochie mama. They think she's "cuckoo bananas" and a Fatal Attraction waiting to happen, which I find to be a weird reaction.
I posted a comment along those lines Sunday night, asking this question, "When did an assertive woman who is open and direct about her feelings and clear about her needs equate to crazy? Particularly in the world of Mad Men where the cost of repression is made so abundantly clear."
Sepinwall responded: "I think the drunk-dialing scene in 'The Fog' and the eclipse scene in 'Seven Twenty Three' provided enough in-show evidence for people to at least wonder if something is off about Miss Farrell, if not know for sure that there is."
Though subsequent episodes may prove me wrong, I think Farrell makes viewers tense because she's more self-aware than any of Draper's previous conquests. This trait makes it harder to believe that once they're over, she'll go quietly into that good night.
But it does not make her a bunny boiler. Farrell has never done anything that would call her sanity into question more than, say, masquerading as another man and continuously pursuing empty sexual relationships that could destroy your family.
If you show up next Sunday night on Sepinwall's blog, make note of his rules: Don't post spoilers or talk at all about the preview of the next episode.
Last Day to Enter Television Death Pool
Today's the last day to enter the Ted Marshall Open Television Death Pool, a contest to predict the shows most likely to be cancelled during the fall TV season. To play, you must predict 10 comedies, dramas, games shows or news programs on the five major networks -- ABC, CBS, CW, FOX and NBC -- that will be cancelled by Aug. 31, 2010.
Last year I finished in a tie for 24th place by picking eight shows that went to their doom:
ER (NBC)
90210 (CW)
Opportunity Knocks (ABC)
The Mentalist (CBS)
Life On Mars (ABC)
Privileged (CW)
Eli Stone (ABC)
Easy Money (CW)
My Own Worst Enemy (NBC)
The Ex List (CBS)
My biggest miss was The Mentalist, the cop drama with Simon Baker playing a former fake psychic who uses his keen powers of observation to fight crime. The show was an enormous hit, averaging 15.9 million viewers, and one of the top 10 shows of the entire season. I also missed on 90210, a show I'm ashamed to admit I watched four times.
This year, I'll be blogging about the contest and the new TV season on Mister Television, a new blog I'm launching with Television's Jonathan Bourne.
Richard Corliss Makes Excuses for Michael Jackson
Before Michael Jackson's death Friday, I wasn't aware that I had any affection left for the King of Pop. Like millions of others, I grew up watching Jackson and the rest of his family grow up. Janet Jackson's my age, and when she played Penny as a 10-year-old on the sitcom Good Times, I was in love. I decided to save myself for her -- not that she appreciated it -- until I finally gave up at age 18.
I'm not the only one who still had some affection for Jackson, but the extent of the tonguebath he's getting from the mainstream media has surprised me. It's one thing to downplay the accusations about child molestation and other inappropriate behavior with children that dogged the last 15 years of his life, but another thing entirely to explicitly make excuses for him. Writing for Time magazine, movie critic Richard Corliss rationalizes that even if Jackson molested kids, he was not a sexual predator because he thought of himself as a child:
Yet Jackson's profound weirdness -- not just the glove or the seaweed hair striping his face but the blanched skin, the pained eyes, the tremulous soul -- hinted that Peter Pan was the wrong role for him. Wasn't Jackson really one of Peter's Lost Boys, stranded between childhood and adolescence, loved by the public yet feeling caged and abandoned, and searching, groping for the Edenic innocence he believed was any child's birthright? ...

When he welcomed handicapped kids to the ranch, he felt he was their equal, and they were friends he could play with, or sing to -- or, he must have thought, love, in the purest sense of the word. The litany of alleged misbehavior in the 2005 trial ... is not unfamiliar among preteens. If Jackson committed these acts, it was not predator-to-prey but peer-to-peer. Having forgiven the father who abused him, could he not forgive himself for bonding with the children who came into his Neverland bed? Could this Lost Boy even understand the difference between hugging and fondling, affection and assault, generosity and lechery?
If you find any other examples of the media making excuses for child sex abuse when celebrities are involved, share the link.
It Takes Diff'rent Strokes
Monty Propps, a 36-year-old Brit who creates video mashups, has re-edited the Diff'rent Strokes opening with new music.
The music was composed by Chris Young for the 1982 horror flick The Dorm That Dripped Blood. The mashup is more frightening than the actual trailer for that film.
Disclosing Paid Placements on a Blog
Mel Cooley: "I didn't come here to be insulted!"

Buddy Sorrell: "Oh, where do you usually go to be insulted?"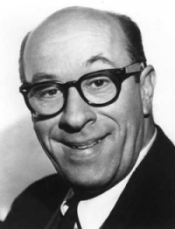 Last month I called out Dave Winer for selling a paid placement in Radio UserLand that was never disclosed to his users. This sparked a tempest in a TechMeme in which Mike Arrington dropped the hammer on Winer, declaring that his credibility was permanently shot by the secret deal. I am now obligated, under enemy of my enemy is my friend rules, to extend to Arrington my warm hand of friendship. If we ever share a room at an overbooked Web 3.0 conference and the power goes out during a blizzard caused by climate change and the conservation of body heat becomes a necessity, I am not entirely hostile to spooning.
But I digress.
Winer has posted a public apology for not disclosing the paid placement:
About a month ago, Mike Arrington ran an article at TechCrunch about a deal we did at UserLand in 2002 with Adam Curry, to include his RSS feed in the set of default feeds for Radio 8.0.

Mike, who used to be my friend and my lawyer, and who believe it or not I still feel affection for, said about me: "Credibility = Shot. Permanently."

When I read that I felt like Mike was aiming an ethical bullet at my head. Luckily I was wearing my bullet-proof helmet that day. ;->

I wanted to let the accusations settle in before responding in detail. This really was between me and the users of my product, and possibly people who read my blog. After giving it some thought, I believe we should have disclosed that Adam paid us for inclusion in the OPML file, and we didn't. I apologize for that.

I explained further in a post on FriendFeed, earlier today.
The apology's the proper thing to do, so I'm passing it along. I find it curious that among all the responses on Scripting News and FriendFeed, there isn't a single person who thinks Winer has anything to be sorry for, while on TechCrunch the general consensus is that Winer's back-room shenanigans with a veejay bring shame upon his family for several generations.
If my blog ever became a place where I was universally admired, that would suck all the fun right out of it. Unlike Mel Cooley, I do come here to be insulted.
ABC Cancels 'Life on Mars'
ABC has cancelled Life on Mars, the surreal crime drama that dropped a New York cop 35 years into the past, reports Michael Ausiello of Entertainment Weekly:
Multiple sources are confirming that ABC has canceled my beloved Life on Mars. Per an insider, the network recently advised the show's producers that it would not be ordering a second season. The heads-up will allow them to make this year's season finale a series finale, thus leaving no questions unanswered. And unlike Pushing Daisies, Dirty Sexy Money, Eli Stone, etc., all indications are that ABC will actually air this series finale. We're making progress, people!
This is good news for my TV Deathpool but bad news for me personally. Life on Mars was my favorite show of the new TV season. The cast is great -- Jason O'Mara, Gretchen Mol, Michael Imperioli and Harvey Keitel in his first TV series -- and the 1973 period details were completely funkadelic. The series convinced me that the '70s were not the musical black hole I thought they were, working songs both popular and obscure into the proceedings. Recent episodes featured Harry Nilsson's Spaceman, The Kinks' Supersonic Rocket Ship and Marion Black's Come On and Gettit.
That's some pretty impressive James Brown sex grunting from Black, a performer who's so forgotten today that his family was surprised and proud to find something about him on the web. Television remembers him, though -- another one of his songs, Who Knows, showed up on an episode of Weeds.
The Life on Mars finale ought to clear up whether Det. Sam Tyler's trip was the result of time travel, a coma, the afterlife or nanobots living up his nose. I was hoping we wouldn't find out the answer for a couple years.