Human Target's Opening Credits Hit the Mark
The new Fox series Human Target has amazing opening credits:
I caught the pilot during a special preview Sunday night sandwiched between episodes of 24. Regular airings begin Wednesday. The show, based on a DC comic book from the '70s, was a light escapist romp. Mark Valley, who was great a few years ago in a similar role as Keen Eddie, plays an out-of-his-mind bodyguard for hire who manages to get shot, stabbed, blown up and trapped on a runaway bullet train in a single episode. The great Jackie Earle Haley, Rorschach from Watchmen and Kelly Leak from Bad News Bears, plays his unscrupulous henchman Guerrero.
Is Miss Farrell Crazy on Mad Men?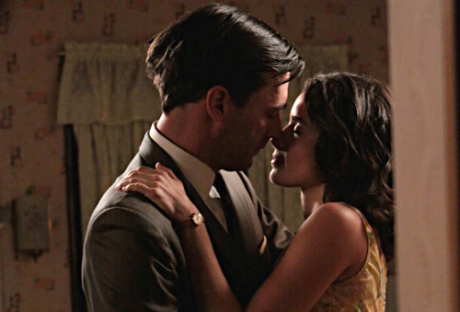 I've become an obsessed viewer of Mad Men this season, catching each episode on its first Sunday night airing and hitting the web afterwards to read reactions. The best place to do this is the blog of New Jersey Star-Ledger television critic Alan Sepinwall, who posts an extremely long critique of each episode that attracts hundreds of interesting comments.
For several weeks, Sepinwall's readers have been increasingly critical of Suzanne Farrell, the outspoken young teacher who is Don Draper's latest hoochie mama. They think she's "cuckoo bananas" and a Fatal Attraction waiting to happen, which I find to be a weird reaction.
I posted a comment along those lines Sunday night, asking this question, "When did an assertive woman who is open and direct about her feelings and clear about her needs equate to crazy? Particularly in the world of Mad Men where the cost of repression is made so abundantly clear."
Sepinwall responded: "I think the drunk-dialing scene in 'The Fog' and the eclipse scene in 'Seven Twenty Three' provided enough in-show evidence for people to at least wonder if something is off about Miss Farrell, if not know for sure that there is."
Though subsequent episodes may prove me wrong, I think Farrell makes viewers tense because she's more self-aware than any of Draper's previous conquests. This trait makes it harder to believe that once they're over, she'll go quietly into that good night.
But it does not make her a bunny boiler. Farrell has never done anything that would call her sanity into question more than, say, masquerading as another man and continuously pursuing empty sexual relationships that could destroy your family.
If you show up next Sunday night on Sepinwall's blog, make note of his rules: Don't post spoilers or talk at all about the preview of the next episode.
Last Day to Enter Television Death Pool
Today's the last day to enter the Ted Marshall Open Television Death Pool, a contest to predict the shows most likely to be cancelled during the fall TV season. To play, you must predict 10 comedies, dramas, games shows or news programs on the five major networks -- ABC, CBS, CW, FOX and NBC -- that will be cancelled by Aug. 31, 2010.
Last year I finished in a tie for 24th place by picking eight shows that went to their doom:
ER (NBC)
90210 (CW)
Opportunity Knocks (ABC)
The Mentalist (CBS)
Life On Mars (ABC)
Privileged (CW)
Eli Stone (ABC)
Easy Money (CW)
My Own Worst Enemy (NBC)
The Ex List (CBS)
My biggest miss was The Mentalist, the cop drama with Simon Baker playing a former fake psychic who uses his keen powers of observation to fight crime. The show was an enormous hit, averaging 15.9 million viewers, and one of the top 10 shows of the entire season. I also missed on 90210, a show I'm ashamed to admit I watched four times.
This year, I'll be blogging about the contest and the new TV season on Mister Television, a new blog I'm launching with Television's Jonathan Bourne.
Richard Corliss Makes Excuses for Michael Jackson
Before Michael Jackson's death Friday, I wasn't aware that I had any affection left for the King of Pop. Like millions of others, I grew up watching Jackson and the rest of his family grow up. Janet Jackson's my age, and when she played Penny as a 10-year-old on the sitcom Good Times, I was in love. I decided to save myself for her -- not that she appreciated it -- until I finally gave up at age 18.
I'm not the only one who still had some affection for Jackson, but the extent of the tonguebath he's getting from the mainstream media has surprised me. It's one thing to downplay the accusations about child molestation and other inappropriate behavior with children that dogged the last 15 years of his life, but another thing entirely to explicitly make excuses for him. Writing for Time magazine, movie critic Richard Corliss rationalizes that even if Jackson molested kids, he was not a sexual predator because he thought of himself as a child:
Yet Jackson's profound weirdness -- not just the glove or the seaweed hair striping his face but the blanched skin, the pained eyes, the tremulous soul -- hinted that Peter Pan was the wrong role for him. Wasn't Jackson really one of Peter's Lost Boys, stranded between childhood and adolescence, loved by the public yet feeling caged and abandoned, and searching, groping for the Edenic innocence he believed was any child's birthright? ...

When he welcomed handicapped kids to the ranch, he felt he was their equal, and they were friends he could play with, or sing to -- or, he must have thought, love, in the purest sense of the word. The litany of alleged misbehavior in the 2005 trial ... is not unfamiliar among preteens. If Jackson committed these acts, it was not predator-to-prey but peer-to-peer. Having forgiven the father who abused him, could he not forgive himself for bonding with the children who came into his Neverland bed? Could this Lost Boy even understand the difference between hugging and fondling, affection and assault, generosity and lechery?
If you find any other examples of the media making excuses for child sex abuse when celebrities are involved, share the link.
It Takes Diff'rent Strokes
Monty Propps, a 36-year-old Brit who creates video mashups, has re-edited the Diff'rent Strokes opening with new music.
The music was composed by Chris Young for the 1982 horror flick The Dorm That Dripped Blood. The mashup is more frightening than the actual trailer for that film.
Disclosing Paid Placements on a Blog
Mel Cooley: "I didn't come here to be insulted!"

Buddy Sorrell: "Oh, where do you usually go to be insulted?"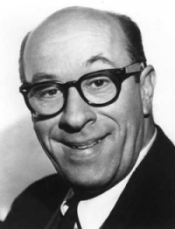 Last month I called out Dave Winer for selling a paid placement in Radio UserLand that was never disclosed to his users. This sparked a tempest in a TechMeme in which Mike Arrington dropped the hammer on Winer, declaring that his credibility was permanently shot by the secret deal. I am now obligated, under enemy of my enemy is my friend rules, to extend to Arrington my warm hand of friendship. If we ever share a room at an overbooked Web 3.0 conference and the power goes out during a blizzard caused by climate change and the conservation of body heat becomes a necessity, I am not entirely hostile to spooning.
But I digress.
Winer has posted a public apology for not disclosing the paid placement:
About a month ago, Mike Arrington ran an article at TechCrunch about a deal we did at UserLand in 2002 with Adam Curry, to include his RSS feed in the set of default feeds for Radio 8.0.

Mike, who used to be my friend and my lawyer, and who believe it or not I still feel affection for, said about me: "Credibility = Shot. Permanently."

When I read that I felt like Mike was aiming an ethical bullet at my head. Luckily I was wearing my bullet-proof helmet that day. ;->

I wanted to let the accusations settle in before responding in detail. This really was between me and the users of my product, and possibly people who read my blog. After giving it some thought, I believe we should have disclosed that Adam paid us for inclusion in the OPML file, and we didn't. I apologize for that.

I explained further in a post on FriendFeed, earlier today.
The apology's the proper thing to do, so I'm passing it along. I find it curious that among all the responses on Scripting News and FriendFeed, there isn't a single person who thinks Winer has anything to be sorry for, while on TechCrunch the general consensus is that Winer's back-room shenanigans with a veejay bring shame upon his family for several generations.
If my blog ever became a place where I was universally admired, that would suck all the fun right out of it. Unlike Mel Cooley, I do come here to be insulted.
ABC Cancels 'Life on Mars'
ABC has cancelled Life on Mars, the surreal crime drama that dropped a New York cop 35 years into the past, reports Michael Ausiello of Entertainment Weekly:
Multiple sources are confirming that ABC has canceled my beloved Life on Mars. Per an insider, the network recently advised the show's producers that it would not be ordering a second season. The heads-up will allow them to make this year's season finale a series finale, thus leaving no questions unanswered. And unlike Pushing Daisies, Dirty Sexy Money, Eli Stone, etc., all indications are that ABC will actually air this series finale. We're making progress, people!
This is good news for my TV Deathpool but bad news for me personally. Life on Mars was my favorite show of the new TV season. The cast is great -- Jason O'Mara, Gretchen Mol, Michael Imperioli and Harvey Keitel in his first TV series -- and the 1973 period details were completely funkadelic. The series convinced me that the '70s were not the musical black hole I thought they were, working songs both popular and obscure into the proceedings. Recent episodes featured Harry Nilsson's Spaceman, The Kinks' Supersonic Rocket Ship and Marion Black's Come On and Gettit.
That's some pretty impressive James Brown sex grunting from Black, a performer who's so forgotten today that his family was surprised and proud to find something about him on the web. Television remembers him, though -- another one of his songs, Who Knows, showed up on an episode of Weeds.
The Life on Mars finale ought to clear up whether Det. Sam Tyler's trip was the result of time travel, a coma, the afterlife or nanobots living up his nose. I was hoping we wouldn't find out the answer for a couple years.
eHarmony's Tanyalee Does Not Oppose Gay Marriage
Tanyalee Pearson, one half of the eHarmony TV commercial couple I wrote about in January, has posted a comment on Workbench:
I would like to inform you that My husband Joshua wrote a blog about prop 8 back in Oct.
She also wrote a longer response on a blog devoted to eHarmony:
This post we oppose gay marriage, Now first off ... Joshua wrote the whole prop 8 back in oct. I tanyalee did not write the comment, I do love my husband, I have a lot friends that are gay, I love them all, they all are people, and don't judge them at all. I lived in Hollywood for a long time, and 90% of my friends were gay ... I do not judge, not is not for me to do, I think we have was too much judging going on in this world, I don't need to be a part of that. I know how it feels to be judged people have been doing that to joshua and I a lot from the moment we met ...
Pearson's comments could be fake, but the blog post to which they refer was deleted from the couple's blog within the last seven days, which suggests they are legit. The post can still be retrieved from Google's cache and was reprinted in full on Survivor Sucks.
So it appears that I reached the wrong conclusion earlier about who wrote the anti-gay marriage post on their shared blog. Instead of being written by the artistic boutique owner, the biblical argument for Proposition 8 was penned by the "geeky chemist" whose MySpace motto is "come on jesus!" I should have realized this might be the case, since the guy's church prescreens applicants to its School of Supernatural Worship with the questions "Have you ever been involved in homosexuality or lesbianism?" and "If yes, how long since last involvement?" (To any reader who might face these questions in the future, anything that happened in college when you were really drunk does not count.)
So my apologies to Tanyalee, who does not oppose the right of her 90 percent gay friends to marry, thus putting her in strong disagreement with her husband.
Unless I'm mistaken, Joshua and Tanyalee now have only 28 degrees of compatibility.
eHarmony Couple Joshua and Tanyalee Oppose Gay Marriage
Joshua and Tanyalee Pearson are newlyweds in Redding, Calif., who met through the online dating service eHarmony and married 10 months later. The telegenic boutique owner and "geeky chemist" have become the greatest TV commercial supercouple since Jared Fogle and a six-inch turkey sandwich.
Jared scares me, but after seeing their commercial hundreds of times I've become attached to Joshua and Tanyalee. They got married pretty quickly, but who am I to argue with 29 factors of compatibility? The eHarmony dating site is powered by romantic science.
Five questions are used to assess Dyadic Cohesion, including how often the couple laughs together, works together on a project, or has a stimulating exchange of ideas. Univariate Chi-square and ANOVA analyses indicated a significant benefit (p < .001) for having been introduced by eHarmony for all five of the measures used to assess Dyadic Cohesion, as well as for all 32 items comprising the entire DAS.
We didn't have Dyadic Cohesion back in my day. I met the missus at a kegger. She looked at me through the haze of beer goggles and it was love at impaired sight.
Given eHarmony's trouble in New Jersey over excluding gays from its service, it's interesting to see that Tanyalee has gone on the record in favor of California's Proposition 8:
Marriage is a biblical union under God that happens to be recognized by our government. It is not subject to amendments. I believe that it would be right of our government to offer some sort of union benefit to those who wish to join their lives in a same-sex union. However, this does not mean that the government has any right to step into the church and redefine "marriage". The separation between church and state is not to keep the beliefs of the church out of our governing systems. Instead is to keep the governing systems out of the church. ...

This is not about rights as a citizen of the United States of America. This is about whether we as a country have the audacity to ammend the Bible. "Marriage" is not the term to be used in homosexual unions. This is not ever been defined in the Bible as such. Thus it is not the place or right of my government to change that. In order to keep separate as so many have suggested the church and the state, we must fundamentally re-examine the suggestions being purposed.
Leaving aside Tanyalee's completely back-asswards interpretation of the separation of church and state, I don't understand the impulse of some straight people to play "tick-tock the game is locked" with marriage. Why should I care if a committed gay couple wants the benefits and burdens the state assigns to married people? eHarmony is now under legal agreement with the state of New Jersey to begin applying love cohesive to gays on a same-sex service called Compatible Partners. When they start churning out gay couples whose univariate Chi-square and ANOVA analyses indicate lifelong compatibility, shouldn't they get married and celebrate their happiness in heavily rotated television commercials? Gay people can't possibly screw up marriage any worse than heterosexuals. If the institution can survive quickie Vegas weddings, 35,000-couple Unification Church mass ceremonies and the union of Julia Roberts and Lyle Lovett, it can survive a couple with the same plumbing who'd like to file a joint tax return and share parental rights over their children.
Tanyalee takes a pretty hardline view on the issue, and given the fact that Joshua has an advanced degree in chemistry, I was concerned they might have only 28 favors of compatibility -- 60 percent of people with postgraduate degrees voted against Proposition 8, according to exit polls. But the only hero named on Joshua's MySpace profile is "Jesus Christ my Lord and Savior and ultimate HERO, role model, and friend," and he attends a church that prescreens applicants to its School of Supernatural Worship for the purpose of weeding out gays, cultists and practitioners of witchcraft:
Have you ever been involved in homosexuality or lesbianism?

If yes, how long since last involvement?
So Joshua and Tanyalee are in harmony on this issue, and thank God for that.
Update: After writing this, I heard from Tanyalee.
Jeff Bridges Visits the Dentist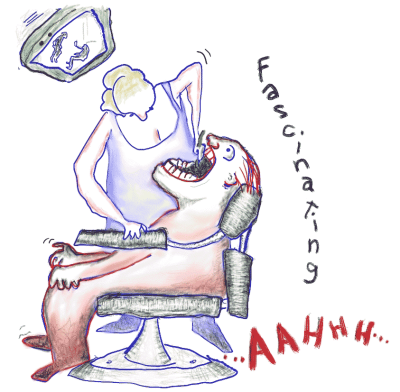 The actor Jeff Bridges passes along a fish tale I hadn't heard before, concerning a fisherman in Wichita, Kan., who saw a basketball behaving oddly in a lake:
It turned out to be a flathead catfish who had obviously tried to swallow a basketball which became stuck in its mouth!!

The fish was totally exhausted from trying to dive, but unable to because the ball would always bring him back up to the surface.

Bill tried numerous times to get the ball out, but was unsuccessful. He finally had his wife, Pam, cut the ball in order to deflate it and release the hungry catfish.
The story appears to be legit, according to About.Com's Urban Legends site.
The tale led me to Bridges' blog, which he publishes entirely in the form of doodles. His October update includes this drawing from his most recent dental cleaning, where his hygienist offered him a headlines and "pretty images + music or a dose of terror." He chose terror.
Bridges' doodles make particularly inspired use of hyperlinks, such as the one that promotes his upcoming-in-2010 film Men Who Stare at Goats. "Click goat droppings for information," he urges.
NBC Cancels 'My Own Worst Enemy'
NBC has cancelled the new Christian Slater spy drama My Own Worst Enemy and the returning series Lipstick Jungle, according to Live Feed:
NBC's expectation for the return of Lipstick was modest, but Enemy was considered an important show. A spy thriller with a grown-up budget inspired by the Bourne movies, Enemy received NBC's coveted post-Heroes time period. That valuable Monday hour of scheduling real estate has become less worthwhile in recent weeks, however, as Heroes shed viewers -- weakening the lead-in for Enemy and hastening its decline.
I tried My Own Worst Enemy a few times and thought it was fun to see Slater argue with himself in video voicemail, but the series made some odd decisions, like casting pudgy comic Mike O'Malley as an international superspy. Television's Jonathan Bourne convinced me to put it on my TV Death Pool, where I ranked it the ninth-most likely cancellation.
I tried most of the new shows this TV season, giving up on everything but Fringe and Life on Mars. The latter series is a surreal cop show in which Jason O'Mara plays Sam Tyler, a modern New York police detective thrown back into the '70s, where he works cases old school with Harvey Keitel, Michael Imperioli and Gretchen Mol. (It appears that Tyler's in either a coma or purgatory -- there are occasional discontinuities, like when he spots a clubgoer wearing a Nirvana T-shirt at a time when Kurt Cobain would've been six years old.) The cast is unbelievably good, and the series keep finding great music in a decade where I thought none could be found.
Here's a sample episode's soundtrack, as described by Drake Lelane, who writes a regular music on TV feature for Film.Com:
"Wild in the Streets," Garland Jeffreys
"Ice Ice Baby," Vanilla Ice
"I'm Gonna Keep on Loving You," Cool Blues
"Come on and Gettit," Marion Black
"He Keeps You," Boscoe
"Anywhere in Glory," The Mighty Indiana Travelers
"Everybody is a Star," Sly & the Family Stone
"Black and White," Three Dog Night
"Ice Ice Baby" snuck into the episode when Det. Tyler used it to impress gun-toting black nationalists who kidnapped him. As Lelane observes, "only in 1973 would laying down the rhymes of Vanilla Ice's 'Ice Ice Baby' be considered cool."
CBS Takes 'Ex List' Off Schedule
CBS has pulled The Ex List off its schedule, which is good news for my TV Death Pool:
Eye has yanked the drama off the sked, effective this Friday. A repeat of NCIS will air in its place.

Decision comes after The Ex List averaged 5.3 million viewers and a 1.5 rating/5 share in its final airing, last Friday. The Ex List repped CBS' weak link on Friday nights, where Ghost Whisperer and Numbers both won their hours.
The Ex List had an idea that was better in concept than application. A single woman (Elizabeth Reaser) is told by a psychic that she has one year to find her true love or end up alone, and the guy's somebody she already dated.
Reaser's an appealing actress as the unlucky-in-love woman, but every week she chased after -- and usually bedded -- some old boyfriend who had become a stranger to her. So there was a new male guest star every week, like on Love Boat, but he wasn't just climbing aboard a boat.
CBS Orders Full Season of 'The Mentalist'
CBS has made a full-season order for The Mentalist, a procedural drama on Tuesday nights that stars Simon Baker as an eccentric fake psychic who uses his keen powers of observation to fight crime.
The show has averaged 16.1 million viewers and a 3.8 rating/9 share in adults age 18-49, ranking as the top program in the Tuesday 9 p.m. time slot.

Mentalist joins two other freshman series picked up for a full season, the CW's 90210 and Fox's Fringe.
I thought this show was a goner, ranking it fourth on the Television Death Pool. The first two episodes of the show were passably entertaining, but how many quirky and damaged detectives can television support? We've already got Monk (flaws: obsessive/compulsive disorder, grief, germophobia), Saving Grace (alcoholism, Oklahoma City bombing grief, childhood sex abuse), Life (wrongful imprisonment, bad haircut), The Closer (Southern accent) and Psych (slacker), another series that stars a fake psychic who uses his keen powers of observation to fight crime.
Rich Lowry: 'I Think She Just Winked at Me'
Rich Lowry, the editor of National Review for the past 11 years, posted this comment on The Corner about Sarah Palin's performance in the vice presidential debate:
I'm sure I'm not the only male in America who, when Palin dropped her first wink, sat up a little straighter on the couch and said, "Hey, I think she just winked at me." And her smile. By the end, when she clearly knew she was doing well, it was so sparkling it was almost mesmerizing. It sent little starbursts through the screen and ricocheting around the living rooms of America.
It isn't every day you see a 40-year-old man react to a political candidate like a tween at a Jonas Brothers concert. Lowry's other comment on the debate was to declare that Piper Palin was the night's "other big winner" because she's adorable.
Does anyone else find it disturbing that one of the conservative opinion leaders in this country believes that people on TV are communicating directly with him?