Enter the TV Deadpool Contest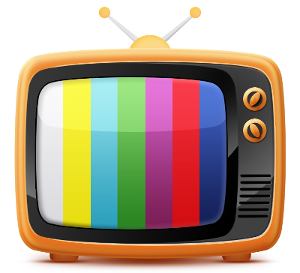 For the last 10 years I've been competing in the Ted Marshall Open, a contest to predict 10 shows on broadcast TV that will be cancelled during the coming season. Mike Burger began the game 17 years ago as the Alison La Placa Open, naming it after a great comedic actress who starred in the short-lived shows Suzanne Pleshette is Maggie Briggs, Duet, Open House, Stat, The Jackie Thomas Show and Tom.
When La Placa lost her sense of humor about the name in 2008 and sent a cease and desist letter, the contest was renamed Ted Marshall in possible tribute to fellow acting unfortunates Ted McGinley and Paula Marshall.
This year Burger decided not to run the contest. Because the fall season wouldn't be the same without the game, I've launched TVDeadpool.Com. The contest rules are the same: Pick 10 shows, rank them from 10 to 1 and receive points when they are cancelled. Guess a showcase showdown value on The Price is Right as a tiebreaker. There isn't much to look at yet, but there will be a leader board and a blog with renewal/cancellation updates.
We could use some more players as well as help getting the word out. The deadline to enter is this Sunday at 11:59:59 p.m.
Fargo Reviewer on Refinery 29 Races to Conclusion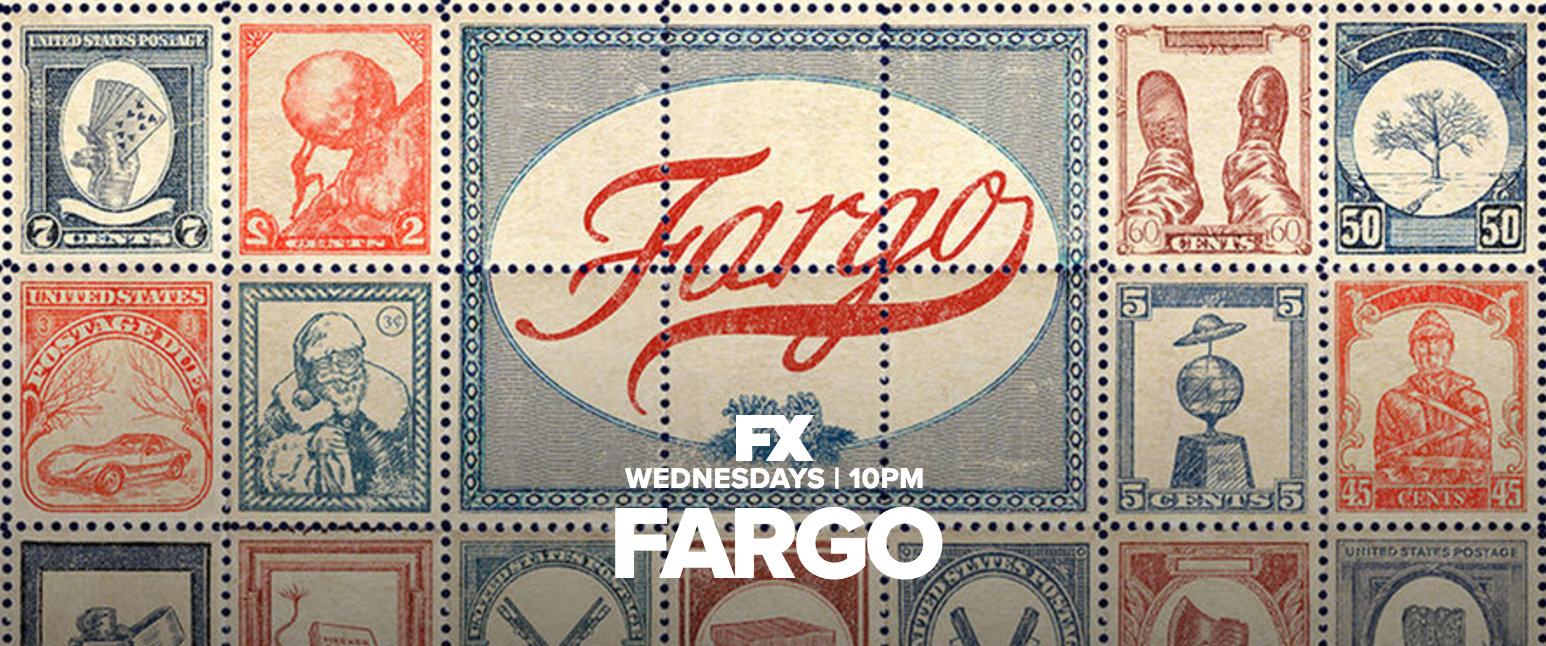 I'm a huge fan of Noah Hawley's Fargo TV series, which just completed its third season on FX. This post contains spoilers, so bail out now if you're avoiding them. I enjoyed the season but thought it didn't live up to the greatness of the earlier ones. For most of the season, the villain V. M. Varga lacked a protagonist formidable enough to be a credible challenge. It wasn't until the final third when the bridge-playing parolee Nikki Swango brought up her game to put his evil scheme in genuine doubt.
Now that the no-spoiler readers are gone, I can share the reason I'm writing about the show today.
Refinery 29 writer Ariana Romero has declared the finale offensive on racial grounds:
In Fargo's last minutes, a black man and a heartbroken woman are killed as a white man walks away, not one hair out of place. We know this, because we see the police officer's blood-splattered face and shirt, pointing out exactly where he was fatally shot. The Fargo team makes sure we notice the gore, since the camera slowly pans over the man's body. We've seen enough real-life black men murdered in very similar traffic stops -- almost always on the other side of the law enforcement-driver equation -- why do we need to experience another one? Especially on a show with so few people of color in the first place? This hits too close to home, considering the actor who played Officer Crowley, Michael Brown, shares a name with the 18-year-old young man whose death prompted the Ferguson protests of 2014.
Complaining about bloody depictions of violence on Fargo is like being upset there's so much singing on Nashville. Anyone who watched the series knew the finale would show the bodies of one or more characters in sorrowful detail as Jeff Russo's magnificent Fargo theme played in the background.
The heartbroken woman described so sympathetically by Romero carried out a gruesome murder-by-air-conditioner in the season's first episode. When a character commits a heinous crime on this show, it almost always balances the scales by the end. The inability of the evildoer to escape the fate they deserve is a major theme of every incarnation of Fargo.
As for the coincidence that the actor playing the cop in a single scene is named Michael Brown, if leaping to offense was an Olympic sport, Refinery 29 would be a favorite for the gold.
The Adam West Series That Wasn't: Lookwell
Adam West died Friday at age 88. As a child of the '70s, I thought West was a giant of Hollywood. I watched the Batman TV movie and show as often as they came on.
When cable TV arrived and my parents let us watch movie channels with precious little oversight, it was quite a shock to see him in The Happy Hooker Goes Hollywood. Holy titillation, Batman!
West was underrated as a comic actor. His deadpan Batman performance was legendary, but he could do a lot more than that. Around 15 years ago a TV series called Brilliant But Cancelled showed the pilot Lookwell, created by Conan O'Brien and Robert Smigel with West in the lead. It aired once but wasn't made into a series.
West was perfect for the role of a washed-up TV action hero who thinks being a celebrity deputy means he can solve crimes.
Jonathan Franzen Also Hated Mac Dude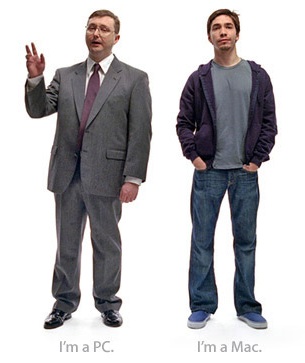 A few years ago, in one of Apple's last big marketing campaigns while Steve Jobs was alive, the company mocked Microsoft by having Justin Long portray a Mac and John Hodgman a PC in TV commercials. Long's comfortably scruffy dude in sneakers was supposed to be cool, while Hodgman's pudgy businessman was supposed to be a dork who couldn't quite catch up to the times.
I wrote in 2007 that the commercials were doing something for Microsoft it couldn't do for itself -- make the company lovable.
The Mac hipster played by Justin Long is insufferably smug compared to his problem-plagued comic foil, who ends up looking like a well-intentioned underdog unruffled by adversity. He's like Charlie Brown, falling over and over for Lucy's promise to let him kick the football. ... When I spot one of those commercials as I'm blipping through Tivo, I stop to see how Hodgman fares.
As my link shows, Hodgman wasn't rooting for himself either. The Daily Show contributor called his character "delusional" for believing he was cooler than a Mac.
In a piece for The Guardian about his new non-fiction book The Kraus Project, the author Jonathan Franzen reveals himself to be another person who hated Mac Dude:
Any chance that I might have switched to Apple was negated by the famous and long-running series of Apple ads aimed at persuading people like me to switch. The argument was eminently reasonable, but it was delivered by a personified Mac (played by the actor Justin Long) of such insufferable smugness that he made the miseries of Windows attractive by comparison. You wouldn't want to read a novel about the Mac: what would there be to say except that everything is groovy? Characters in novels need to have actual desires; and the character in the Apple ads who had desires was the PC, played by John Hodgman. His attempts to defend himself and to pass himself off as cool were funny, and he suffered, like a human being. (There were local versions of the ad around the world, with comedians David Mitchell and Robert Webb as the PC and Mac in the UK).
Memo to Self: Don't Anger Elisabeth Moss
There's an amusingly awkward exchange between Mad Men actor Elisabeth Moss and New York Times interviewer Andrew Goldman in a new Q&A:
Q: You were brought up as, and continue to be, a Scientologist. I feel as if everyone who's not a Scientologist sees it as a cult. Does this bother you?

Moss: It doesn't bother me, but I don't want to talk about it. For me, you gotta make up your own mind about anything in your life, whether it's a relationship or a job or religion -- or Pilates.

Q: You said of your very short marriage to Fred Armisen, "He's so great at doing impersonations, but the greatest impersonation he does is that of a normal person." I read that and thought, Wow, that's rough.

Moss: Thank you.
Meow!
Republicans Run Attack Ads on Charlie Crist
The Florida Republican Party recently began running a TV ad here that attacks former Gov. Charlie Crist, the Republican who left the party and became an independent during his unsuccessful 2010 Senate run. The ad shows old clips of Crist praising President George W. Bush and Sarah Palin and declaring he was "about as conservative as you can get."
That statement turned out to be as true as Mitt Romney calling himself a progressive when he wanted to be governor of liberal Massachusetts. Crist endorsed President Obama and will be giving a speech on his behalf at the Democratic National Convention tonight.
What makes this ad exceptional is that Crist isn't running for office this year. It's the first attack ad I can recall that targeted a non-candidate. There's talk he'll run for governor again as a Democrat, but that wouldn't be until 2014.
Before the ad, I thought Crist was a politician whose career was over. He's been on TV in Florida for a while as one of those "have you been injured in an accident?" attorneys for Morgan & Morgan, delivering his lines with the enthusiasm of a hostage.
But if the Republicans think it's necessary to launch a pre-emptive strike against him, Crist's political fortunes as a Democrat must be stronger than I thought.
Longevity, Health and Charlie Sheen
Last night's episode of Two and a Half Men ended with this end-of-show text from series creator Chuck Lorre, who puts vanity cards at the end of his shows that only can be read by pausing the TV:
I exercise regularly. I eat moderate amounts of healthy food. I make sure to get plenty of rest. I see my doctor once a year and my dentist twice a year. I floss every night. I've had chest x-rays, cardio stress tests EKGs and colonoscopies. I see a psychologist and have a variety of hobbies to reduce stress. I don't drink. I don't smoke. I don't do drugs. I don't have crazy, reckless sex with strangers.

If Charlie Sheen outlives me, I'm gonna be really pissed.
Rainn Wilson: Failure Was Good for Me
Two years ago, Rainn Wilson of The Office was the lead star in The Rocker, a movie that cost $15 million to make and only earned $6.8 million. It opened on 2,784 screens and earned $1,180,836 the first weekend -- only $424 per theater. Wilson didn't take the failure well, he recently admitted in an New York Magazine interview:
I was literally in my car at five-thirty in the morning and I started to weep ... as I drove down the 105 Freeway. They said, "It's just like Kelsey Grammer when he did Down Periscope." And I was sobbing, thinking my movie career was dead. ...

I'm so glad The Rocker bombed, because it taught me one of life's big lessons: You can't control the results. You just have to take care of your work. Your life is a gift and you have to make it your own. I don't know any other way to sum it up that doesn't sound completely corny. I learned that lesson, and I learned it by being in one of the biggest box-office flops in Hollywood history.
Wilson's philosophical bent is reflected in SoulPancake, an online community he runs that is trying to lure unsuspecting young people into well-considered lives. I joined today as rcade to poke around.
Laura Linney Puts the Comedy in Cancer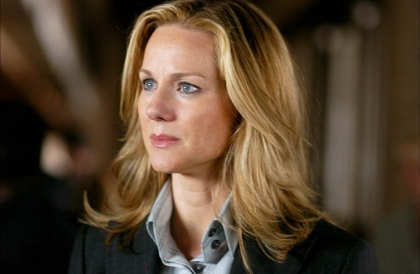 There's an interesting cover story on the actress Laura Linney by Frank Bruni in the current New York Times Magazine. Linney's had a remarkable career in movies, television and Broadway, but it didn't begin taking off until she was 35. Now she's one of the small number of actresses over 40 getting meaty roles.
After losing close friend Natasha Richardson last year in a fluke accident that occurred on a ski trip, Linney's taken the lead role in the mortality-themed The Big C, a Showtime comedy about a woman with terminal cancer that premieres Aug. 16.
Linney was approached about The Big C in the summer of 2009. The first episode -- the pilot, really -- was shot in November, long before all the others, and Condon remembers that when she asked him to direct it, "she talked about how she felt almost this kind of compulsion to do this, because Natasha's death had really, really brought so much into focus for her about the fragility of life, and figuring out what to do with it."

What her character on The Big C does with expressly numbered days is eat more desserts. Sneak cigarettes. Dig the backyard pool she has always wanted. Insist that her son spend time with her. And hammer certain life lessons into him before she loses the opportunity to.
I hope the show is funnier than Bruni makes it sound -- the Times has a tendency to make everything sound like an AP English homework assignment. Apparently, laughs are going to be mined from the life changes Linney makes, going from being a sensible wife and mother to someone who lets "her freak flag fly."
Showtime's example of the depths of her unleashed freakiness: "Who says you can't eat dessert as an appetizer?"
That still doesn't sound remotely entertaining. Linney has a tough job ahead of her.
The Heavy: David Letterman Likes Them Now
On Jan. 18, the British band The Heavy impressed David Letterman so much with their song "How You Like Me Now?" that he did something he's never done before in the history of his program -- he asked for an encore.
The YouTube video is the televised broadcast -- which edits out most of the encore -- but you can see it in full in high quality on Letterman's web site. Paul Shaffer and Letterman even perform part of the encore.
There have been some great live performances on Letterman, including TV on the Radio's Wolf Like Me and Phoenix's 1901, but that one tops them all.
Meet Sarah Killen, Conan O'Brien's Favorite Twit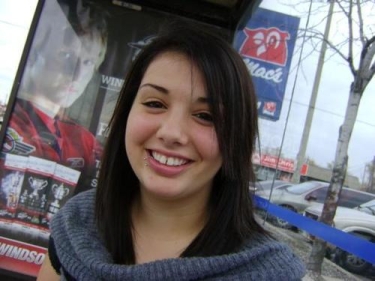 Since joining Twitter on Feb. 24, Conan O'Brien has amassed more than 534,000 followers and posted 10 tweets. Contractually exiled from late night television until September, O'Brien has embraced the new medium, sharing inane personal details of his life, airing petty grievances and even posting a Twitpic of how many people it takes for him to compose each tweet.
Friday afternoon, O'Brien announced that he has taken his first follower:
I've decided to follow someone at random. She likes peanut butter and gummy dinosaurs. Sarah Killen, your life is about to change.
Killen, a Fowlerville, Michigan, resident who has the username LovelyButton, has already acquired 10,200 followers and become one of Twitter's trending topics.
Furthering the insanity, her recent tweet calling Fowlerville resident Russell Bigos "an idiot" is making him a figure of scorn and sympathy. Killen's fiance John Slowik Jr. posted on Facebook Jan. 12 that he was "about to woop bigos in nba2k10," so this could be a videogame basketball rivalry gone terribly wrong. We'll have to wait for the media to dig for answers.
MTV did a video interview with Killen Friday night. She told MTV she was asked in advance by an O'Brien rep if it would be OK to pick her. Since her selection, she's received a free Apple iMac from HornBlasters and offered other freebies for her impending wedding.
Killen posted a link on Twitter to her Susan G. Komen 3-Day for the Cure donation page, where she's raised $1,100 towards her $5,000 goal in nine hours.
By the way, I've also decided to follow someone at random. He likes Jewish action figures and the metric system. Jonathan Bourne, your life is about to change.
Update: Sarah Killen is friends on Facebook with Aaron Bleyaert, the former Tonight Show with Conan O'Brien blogger, so it's possible that the selection wasn't entirely random. This scandal could go all the way up to the top! What did Coco know and when did he know it?
Parenthood: So Heart-Warming It Hurts
I posted a review on Mister Television of NBC's new drama Parenthood:
The Parenthood pilot on NBC was the most exhausting television I've endured this season.

The show begins with Peter Krause jogging down a Berkeley, Calif., street. The jog has left him wheezing for air, in spite of the fact that Krause is physically fit and doesn't appear to have an ounce of fat on him. (I make this observation in an entirely heterosexual way.) He's sitting on his taut buttocks (OK, that was a little gay) when he gets a call from his sister Lauren Graham. She's moving to Berkeley with her teen-age daughter, who is acting out sexually with boys out of frustration with the fact that her mom is hotter. Graham needs to know that she's making the right decision by moving, and if she's making the wrong decision she wants to blame Krause. In between his dying breaths, Krause agrees to this deal.
I challenge anyone to write a more detailed review while missing the last 50 minutes of the episode.
I run the site with television's Jonathan Bourne. We're going to start up a TV death pool there in the fall that's 10 percent better than the competition.
CBS News Whores for Cheap Hits from Google
Yesterday, the CBS News web site ran a five-paragraph story on the fact that Susan Dey was absent from a Partridge Family reunion:
The Partridge Family cast was one member short when they reunited on television Tuesday morning.

The cast of the popular '70s sitcom appeared on the Today Show as part of their "Great TV Families Reunited" series, but actress Susan Dey, who played eldest daughter Laurie Partridge, was not in attendance.

Danny Bonaduce, who in the years after his child stardom faced drug addiction and legal troubles, was present for the reunion.

The show, which centered around a widow and her five children who embark on a music career, aired from 1970-1974.

A similar absence occurred Monday morning, when the cast of Eight is Enough reunited on the morning program minus actor Adam Rich. The actor endured many personal issues after his time on the show, including arrests and substance abuse.
This story, which contains no quotes and looks to have been written in about five minutes, was published solely for one reason: Dey was a volcanic search term on Google Trends yesterday. People wanted to know why Dey was absent, so they looked on Google.
CBS is promoting a rival network with the story and even links to video on NBC's web site.
There are a lot of online news sites and blogs that use Google Trends as their assignment desk, churning out poorly researched stories quickly to capitalize on a hot news search term. Weak-ass Dey stories were filed by such august journalistic enterprises as Puggal, Associated Content and Thaindian News.
So the network of Walter Cronkite and Edward R. Murrow is in good company.