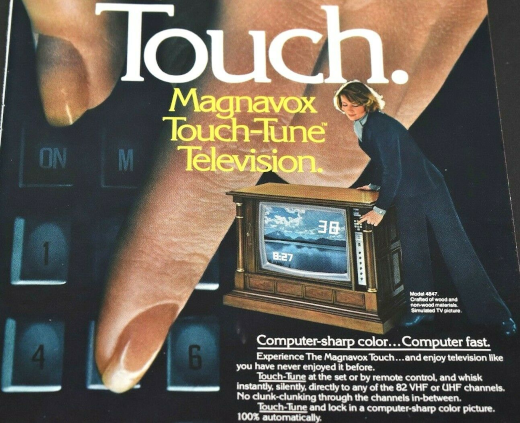 Today's the start of the new fall TV season, which in my childhood was a big deal. I parked myself in front of our Magnavox Touch-Tune ("crafted of wood and non-wood materials") and watched everything. Happy Days and all spinoffs (Laverne and Shirley, Mork and Mindy, Joanie Loves Chachi, Blanksy's Beauties, Out of the Blue). One-name detective shows (Baretta, Delvecchio, Mannix, Banacek, Cannon). Full name detective shows (Barnaby Jones). Full sentence imperative detective shows (Get Christie Love). Shows almost nobody else remembers (Tenspeed and Brown Shoe, Pink Lady and Jeff, Open All Night).
Today's also the last day to enter the TV Deadpool, a contest I run to pick 10 shows that are going to be cancelled on the broadcast networks during 2021-22.
There are 30 players so far and I'm hoping to get more than 33, which is the record since I took over running the game four years ago. You can see trailers for the new shows on the TV Deadpool Facebook group.
Or you can pick without doing any research at all. Some advice from a longtime connoisseur of cancellation: Never bet against Chuck Lorre, Dick Wolf or a CBS crime show with initials in the name.
Add a Comment
All comments are moderated before publication. These HTML tags are permitted: <p>, <b>, <i>, <a>, and <blockquote>. This site is protected by reCAPTCHA (for which the Google Privacy Policy and Terms of Service apply).