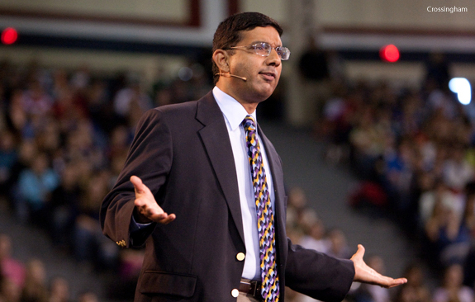 Although I try to stay out of political discussions on Facebook to avoid harshing anyone's mellow, I couldn't help myself when it came to Newt Gingrich's recent statement that President Obama exhibits "Kenyan, anti-colonial behavior":
Citing a recent Forbes article by Dinesh D'Souza, former House speaker Newt Gingrich tells National Review Online that President Obama may follow a "Kenyan, anti-colonial" worldview.

Gingrich says that D'Souza has made a "stunning insight" into Obama's behavior -- the "most profound insight I have read in the last six years about Barack Obama."

"What if [Obama] is so outside our comprehension, that only if you understand Kenyan, anti-colonial behavior, can you begin to piece together [his actions]?" Gingrich asks. "That is the most accurate, predictive model for his behavior."
This is incredibly ugly rhetoric, given the lack of any rational reason why the president would be described as Kenyan.
Obama was born in Hawaii and lived in the U.S. through age 6. He moved to Indonesia when his stepfather's student visa was revoked by that country, returning at age 10 to Hawaii where he was raised by his maternal grandparents. He lived in the U.S. thereafter, graduating from Columbia and Harvard universities, serving as a state legislator and U.S. senator in Illinois and raising a family in Chicago.
Accusing him of "Kenyan" behavior -- when he's never lived in that African country and had zero relationship with his Kenyan father -- seems like a creative, right-wing intellectual way of calling him an un-American [slur].
The D'Souza article Gingrich likes so much is written to make Obama seem like he's not as American as the rest of us:
Here is a man who spent his formative years -- the first 17 years of his life -- off the American mainland, in Hawaii, Indonesia and Pakistan, with multiple subsequent journeys to Africa.
D'Souza groups Indonesia and Pakistan with the American state of Hawaii, suggesting that for his first 17 years Obama lived in places with exotic foreign values. Alaska isn't part of the mainland either, but I can't imagine he'd make the same insinuation about Sarah Palin. Even better, D'Souza was born in Mumbai, India, and lived there for his first 17 years until coming to the United States through an educational program.
You know this country is a melting pot when a guy who became an American citizen at age 29 can use a national magazine to question whether the president of the United States, who spent all but four years living in this country, is American enough.