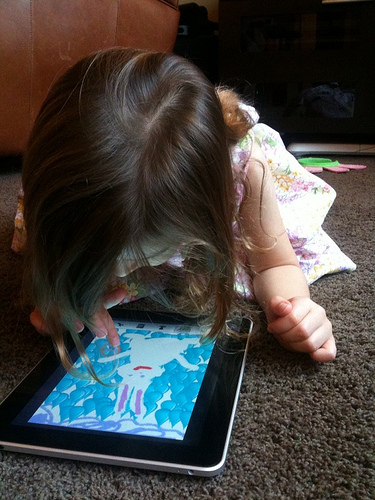 Like Cory Doctorow and some other longtime computer hackers, I've been thinking of the Apple iPad as a dire milestone on the road to a restricted computing future where giant corporations control everything we do on our devices -- and the only decent job that former programmers can get is to hunt and kill replicants.
Believing this has helped me resist the urge to buy an iPad.
Unfortunately, Greg Knauss has written a blog post that completely demolishes this sentiment:
Simplicity has a purpose, and complexity -- "hackability" is just a form of complexity -- has costs. The story of technology over the course of the past 20 years is the expansion of one at the expense of another. It's been more than a fair trade, despite detours and disasters and greed and stupidity. ...

I have no doubt that the computing device that my kids will use is going to look more like the iPad than my beloved Atari 400, and that they won't care one damned bit about how they can't solder a keyboard into it.
I recently broke up with Microsoft Windows after 15 years and moved to Ubuntu Linux, so my main desktop environment is gloriously free, open source and hackable all the way down. But Ubuntu 9 runs so well and meets so many of my working needs already that I almost never hack anything. I just like knowing that I can.
Looking at a picture of MetaFilter's next generation doodling on her iPad, it's ridiculous to deny the creative potential of a device that makes so many new interactions possible.
Credit: The photo of the Apple iPad doodler was taken by Matt Haughey and is available under a Creative Commons license.