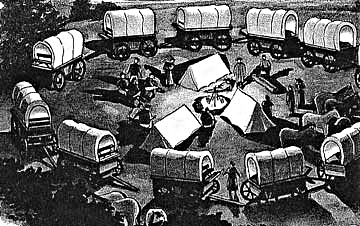 The piece I wrote on Jane Hamsher's PAC expenditures has drawn responses from both Hamsher and Glenn Greenwald, the cofounder of the Accountability Now PAC. They claim that I am engaged in "an attack meant to shut down fundraising" and "standard political cult behavior of trying to smear those who oppose the Leader."
Hamsher submitted her comment to Mediaite:
Glenn runs Accountability Now, which is a non-partisan organization, and I run FDL PAC, which is a progressive organization. FDL PAC went well beyond the level of disclosure required by the FEC, and I'm extraordinarily proud of what we managed to accomplish on a shoestring budget. There wasn't one meal, entertainment expense or travel receipt in the report. Not that there would have been anything wrong if there had been, but between FEC compliance and program costs, there wasn't a penny to spare. This was an attack meant to shut down fundraising, no different from the attacks on ACORN or the labor unions by the right. There are many ways to engage in a political disagreement that don't involve trying to destroy an organization's ability to pay its staff a living wage for the work that they do. This wasn't one of them.
Greenwald made his in response to a blogger on Balloon Juice who called Accountability Now a failure. Some of his points address that blogger, who retracted his post, but the rest appears to be a response to my story. Greenwald claims that he's being attacked for being a tough critic of Obama:
This smear comes from one place: blogs that are devoted to revering Barack Obama and despising anyone who speaks ill of him. Just like Bush followers invariably tried to slime the personal credibility of anyone who dissented from their movement (Richard Clarke, Joe Wilson, Paul O'Neill, David Frum), the real purpose of this is to try to smear Jane Hamsher (and, much more distantly, me) for the Crime of Speaking Ill of the Leader. If enough money signs are thrown around enough times with her name, Obama cultists who view her as a Traitor will declare that some great impropriety has taken place. But the smear lacks even a single concrete accusation, let alone a true one.

That's why it's all coming from Obama-revering circles. It has nothing to do with the issues raised and everything to do with the standard political cult behavior of trying to smear those who oppose the Leader.

In this case, it backfired. What you said was blatantly false. You were so reckless in what you said that you had to retract it. Every actual fact that you cited was disclosed long ago by Accountability Now as clearly and publicly as possible.

Being able to accomplish what we accomplished with AN, with a tiny budget of small donors who were never asked again to donate, is one of the things about which I'm most proud in terms of the work I've done in the past 18 months. What is missing more than anything from Washington is a credible infrastructure to recruit and support primary challengers against unaccountable incumbents, and from scratch, we created that. Every last aspect of the group's activities and finances were publicly disclosed way beyond what the law requires. The ones who have been exposed and whose credibility has been damaged are people (like you) willing to spout false and baseless accusations without bothering to do the slightest work to first find out if what you're saying is true, all because the people you're smearing don't sufficiently revere your Leader.
Neither Hamsher nor Greenwald point out any specific errors of fact in the story, which reported what the FEC filings reveal about their PAC expenditures.
Greenwald's wrong when he states that I used figures from the Accountability Now year-end expense report in my story. I added up the numbers myself from the FEC filings because there were some minor differences.
Contrary to his claim that it would be "impossible to have greater disclosure of expenses than what we provided," his PAC could have answered questions about its FEC filings sent to its treasurer. They had four days. I even told Hamsher in advance that the story was being published Monday and told her everything it would cover. That's how she was able to prepare an expense report that came out around the same time I published my story.
I'm catching hell in a 1,100-comment Daily Kos post about Greenwald's response. One commenter asked, "who are you that a blogger should give you an interview?"
I find that question ironic, given the fact that we're talking about grass-roots PACs like the one Firedoglake operates. Am I important enough to deserve an answer to my questions? It's not for me to decide. My mother says I'm plenty important.
On a site like Daily Kos, any user can publish a diary that gets a great deal of attention. My story has drawn 1,400 comments and was promoted by users to the front page, despite the fact that site publisher Markos Moulitsas disliked it. So if anybody is declining to answer questions on the grounds that the blogger isn't important enough for their time, that seems like a bad policy to me.
The suggestion that I'm doing all of this because I love Obama and I hate his critics is completely false.
I love Joe Biden.
I gave him $250 minutes before he dropped out of the presidential race. He sent me a nice letter in response.