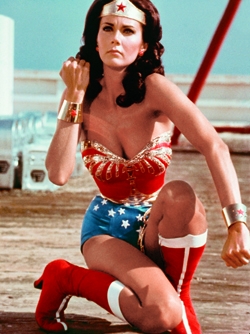 We're having a discussion on the Drudge Retort about how often men and women think about sex. Member2586 commented that "Rudov is right, women are as interested or even more interested, in sex as men are."
He's quoting Marc Rudov, a self-described "antifeminist" who writes often about how men are getting the short end of the stick on issues like child support, alimony and relationships. Rudov's written a book with the full-of-win title Under the Clitoral Hood: How to Crank Her Engine Without Cash, Booze, or Jumper Cables. The book offers advice on "how to know in advance she'll be safe for you, compatible with you, and have real orgasms -- so you don't waste your time." I'd like to buy a copy to leave at someone's house in a conspicuous place right before he hosts a big gathering.
I'm surprised that some Retort users disagree with the idea that men think about sex significantly more often than women. A 2004 survey found that 43 percent of men think about sex several times a day compared to 13 percent of women. Seventy percent of men think about it at least once a day, compared to 34 percent of women.
Men also have more sex partners. A 2007 survey found that 29 percent of American men reported 15 or more sexual partners in a lifetime, compared to 9 percent of women.
Perhaps I'm a sad freak who's been using the Internet too long, but I don't think I've gone a day without thinking about sex since the first time I saw Lynda Carter in her satin tights fighting for your rights.