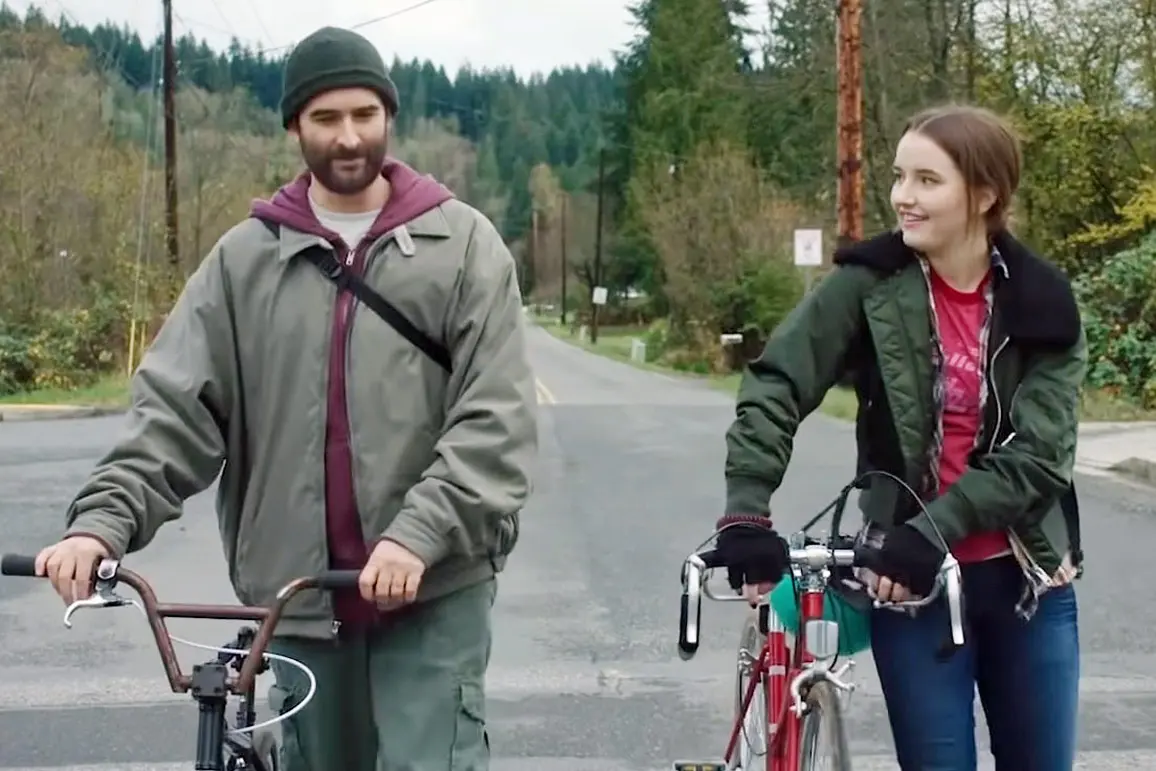 I was trapped in an endless scroll through Netflix movies the other night until I saw one of the Duplass brothers.
Jay Duplass stars in the 2017 movie Outside In with Edie Falco and Kaitlyn Dever. He plays a man released after 20 years in prison because of the efforts of his former English teacher Falco, who championed his cause. Dever portrays Falco's 17-year-old daughter, who is alienated after being raised by a mother who champions causes.
I'll watch any movie or TV series involving the Duplass brothers because I like how they embrace the mundane in their work. Even when big events happen in the lives of their characters, they only get small payoffs. It reminds me of a speech I attended in the 1980s where Kurt Vonnegut drew a graph with lines that curved up and down to represent the rise and fall of fictional lives. Then he drew a straight line and called it real life, cautioning us not to drive ourselves mad expecting our lives to be a good story.
Duplass characters stay close to that straight line.
In Outside In, the protagonist Chris was imprisoned because of a murder. Someone was shot and killed by people Chris knew and he was the only one who stayed behind to render aid. He returns home upon release to the downtrodden Granite Falls, Washington, community where it occurred.
Unable to find anyone who will hire him and hurt by his family's abandonment during his imprisonment, Chris is adrift in the world upon release and feels close to nobody other than his married teacher Carol, who he loves. When his feelings make the relationship difficult for Carol to manage, he is befriended by her daughter Hildy, who tells her mother "he has no one." This is not a triangle and never salacious.
Duplass is effective as the gentle and decent Chris, who is emotionally on a level closer to the 18-year-old who went in than the 38-year-old who came out. Falco gives the strongest performance in the toughest role, showing the audience every step and misstep of Carol deciding what she wants her life to become.
I rooted for all three protagonists and thought the ending was wonderful. And small.
Add a Comment
All comments are moderated before publication. These HTML tags are permitted: <p>, <b>, <i>, <a>, and <blockquote>. This site is protected by reCAPTCHA (for which the Google Privacy Policy and Terms of Service apply).