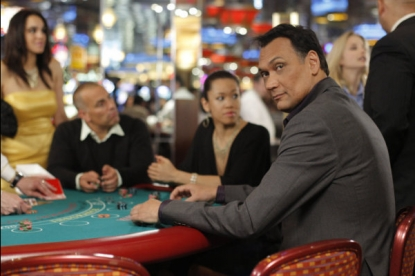 It pains me to say this as a fan of Victor Sifuentes and President Santos, but the new Jimmy Smits drama Outlaw could be the worst new show of the 2010-11 TV season. In this NBC series, Smits plays the most conservative jurist on the Supreme Court, who has a crisis of conscience after the death of his liberal civil rights activist father and quits the court to represent the wrongly convicted downtrodden.
The pilot asks you to accept all of the following as possible:
A Supreme Court justice in his 50s would believe he could do more good as a defense lawyer in private practice.
A Supreme Court justice can be blackmailed using a threat of impeachment by senators.
Gambling and womanizing are sufficient grounds for impeachment.
Supreme Court clerks would quit the best job in the country for a young lawyer to follow a justice who quit.
I couldn't take any more and bailed on the show only 30 minutes into the first hour, believing I could do more good elsewhere. Washington Post critic Hank Steuver writes, "The show is so ludicrously dumb that your eyeballs will hurt from rolling so much."
Slightly under 25% of the players in the TV death pool have picked Outlaw. Unfortunately, I am not one of them.
Add a Comment
All comments are moderated before publication. These HTML tags are permitted: <p>, <b>, <i>, <a>, and <blockquote>. This site is protected by reCAPTCHA (for which the Google Privacy Policy and Terms of Service apply).