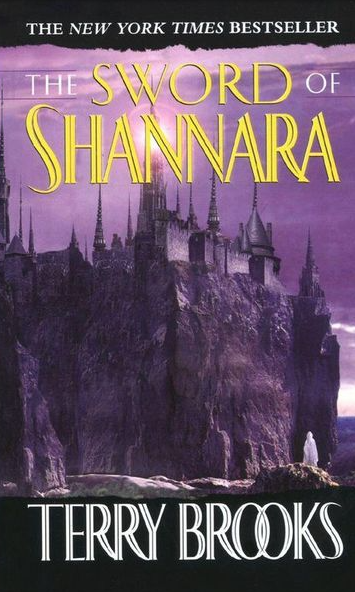 I've been dealing with pandemic stress by wrapping nostalgia around me like a Snuggie. I just finished reading Terry Brooks' The Sword of Shannara, a book I loved as a teen that I haven't reread since.
I didn't expect to have so much affection for the main characters, but I recalled each one's name and traits as their first appearances neared. The novel has terrific epic battles and tense heroic moments, like Flick sneaking into the camp of the Warlock Lord's army.
The fantasy novel held up well in two ways -- characters and plotting -- but had more unpolished writing than I remembered, including two anachronistic uses of the adjective "robotlike." At times it felt like Brooks was running on fumes to reach the next plot point.
The novel also suffers from a near-total lack of female characters. We finally meet one 426 pages into the 726-page novel so that she can be rescued, making her rescuer fall into swooning, stammering instalove.
Overall I'd call it a promising but mixed debut for Brooks, who came out with a 38th Shannara book last year described as the final one in the chronology of the setting.
Add a Comment
All comments are moderated before publication. These HTML tags are permitted: <p>, <b>, <i>, <a>, and <blockquote>. This site is protected by reCAPTCHA (for which the Google Privacy Policy and Terms of Service apply).