The Night Arthur Godfrey Fired a Singer On Live Radio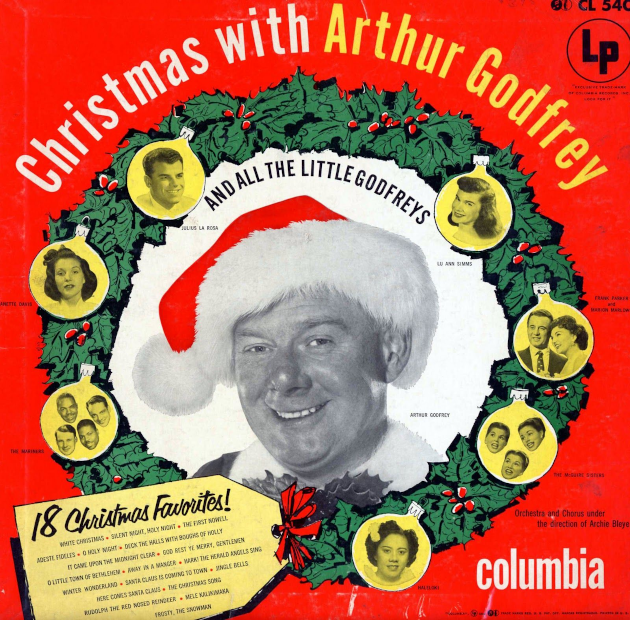 I'm a fan of old time radio, in particular the wise-cracking detective shows like Yours Truly, Johnny Dollar and Rogue's Gallery. Some of the series are getting well-deserved criticism today for their offensive racial and gender depictions -- Wisconsin Public Radio just cancelled its old time radio program after 31 years over such concerns -- but among the thousands of shows preserved at places like the Internet Archive, there's still a lot of entertainment for the ears.
While looking over archival publications on old time radio shows for Winnetoba Radio, I found a great story I hadn't heard before: The night Arthur Godfrey fired a singer on live radio.
In 1952 Archie Bleyer formed Cadence Records and had [Julius] La Rosa recording for him. La Rosa then hired a manager after his first hit record. This didn't go over too well with Sir Arthur, since none of Arthur's friends were allowed managers. La Rosa also refused (unlike all the other male stars on the show) to take dance lessons ordered by Godfrey. On top of this all, La Rosa had a thing for Dorothy McGuire. Godfrey himself also had a soft spot for McGuire. Finally on Oct. 19, 1953, La Rosa was canned right after singing "Manhattan." Godfrey called it La Rosa's "swan song."
The link includes audio of the firing, an act of public humiliation from which Godfrey's folksy reputation never recovered.
Comments
Nice blog you have here i was also looking for this guy lead generation

Add a Comment
These HTML tags are permitted: <p>, <b>, <i>, <a>, and <blockquote>. A comment may not include more than three links. This site is protected by reCAPTCHA (for which the Google Privacy Policy and Terms of Service apply).