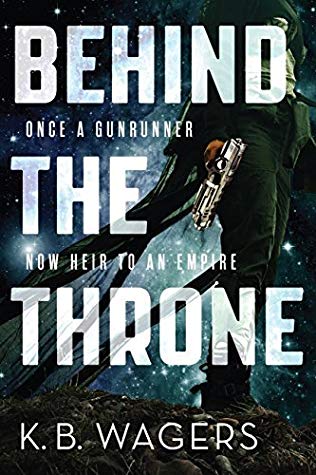 This book was highly recommended by six avid readers on File 770 and they were right. Hailimi Mercedes Jaya Bristol, a gunrunner who left her family 20 years ago and never looked back, is brought home when the assassinations of her sisters and niece leave her heir to the empire.
The story mixes palace intrigue with well-spun action as Haili struggles to survive long enough to figure out who's behind the attempted coup. The India-inspired, far-future society Wagers has created is richly drawn and contains surprises too good to spoil. A lot of the charm comes from the fact that Haili's accomplished criminal life made her a fish out of water as a potential empress. She's always clashing with her ever-present bodyguards over her desire to carry her own weapons and is sometimes less the protected than the protector.
One minor criticism is that the large cast of characters around Haili made it tough to remember them all when they showed up again. The novel is a fantastic opener to a trilogy.
Add a Comment
All comments are moderated before publication. These HTML tags are permitted: <p>, <b>, <i>, <a>, and <blockquote>. This site is protected by reCAPTCHA (for which the Google Privacy Policy and Terms of Service apply).