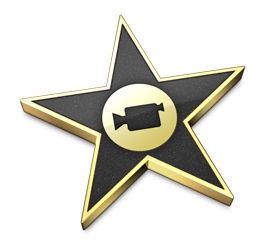 My son Max has volunteered to help athletes at his high school edit video of their game highlights to send to colleges. The athletic department devotes an Apple iMac to this purpose and also has some Windows 7 laptops.
Since my sons all have an interest in filmmaking, thanks to YouTube, we're going to buy an iMac that will be devoted to editing video and find classes to help them nurture their inner Akira Kurosawa. As a Windows and Linux guy, I'm not sure what we need to purchase. I have a few questions for Mac gurus reading this post:
How much iMac do we need to edit video, in terms of hardware, memory and disk space?
Is Apple iMovie sufficient, or should be we looking at Final Cut Pro?
What other software should we get?
How upgradeable are iMacs?
We'd be buying the Mac from an Apple Store, so if there are service or training plans to get (or avoid), that advice would be helpful too.
The high school produces video in several formats. Some are VOB, BUP and IFO files, which I think are the standard DVD format. The others are in either Quicktime or AVI.
I don't think the school has Final Cut Pro, so my son will be using iMovie on the Mac and Windows Movie Maker on the PCs at school.
I tried unsuccessfully to pull VOB files into iMovie. A Google search led me to advice that Toast Titanium can convert that format to one iMovie likes, but when I tried to do that with Titanium 6, a dialog informed me that I needed "Toast with Jam."
Please help me become an Apple snob. I don't want to have to ask a Genius.