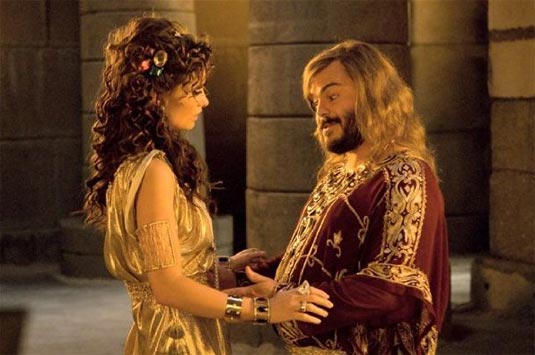 The movie reference site IMDb has a parents guide feature that's useful when determining whether a movie contains sexual content that would be inappropriate for your children. (Like most Americans I'm much more comfortable exposing the younguns to movies that contain bloodshed than any film that makes even the slightest reference to sex. I blame my Catholic upbringing and spaghetti Westerns.)
The feature is edited by users in the manner of Wikipedia and does not get editorial oversight from IMDb.
When considering whether to see Year One this weekend, I found that the users had been incredibly thorough in describing scenes that had anything to do with sex or nudity. There's so much raunchy material in the movie that the IMDb warning is 1,048 words long.
We didn't see the film.