Eulogy for My Dad Roger Cadenhead
I delivered this eulogy for my dad Roger Cadenhead today at Prestonwood Baptist Church.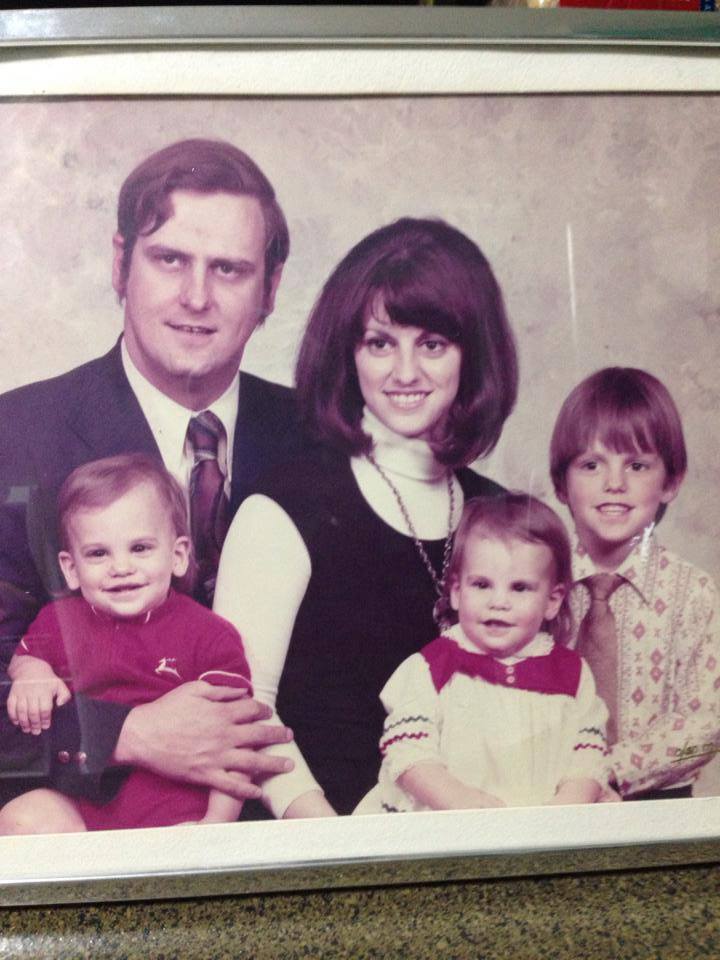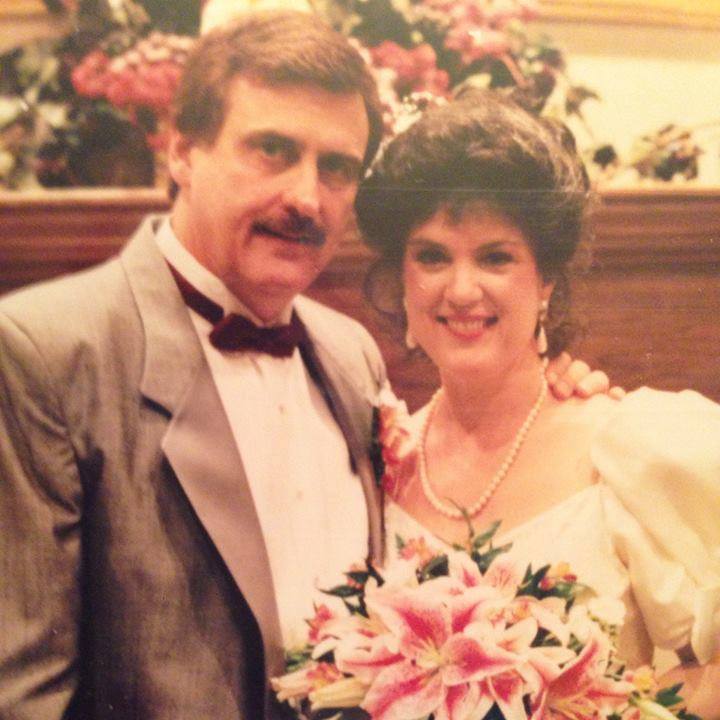 On behalf of the family I'd like to thank everyone for coming out to honor dad. I'm his son Rogers, also known as Roger Jr., also known as Little Roger.
There are some people you meet whose brains spin at a different RPM than anyone else's. He was one of them.
My dad was 20 when I was born and my mom was 18. I am a happy accident.
Dad had some unusual parenting techniques. Our apartment in Oak Cliff was so small my crib was in a closet. He would make a face and tell me, "I'm gonna break your plate and burn your sheet!" Southern expressions are weird. I was 30 before I figured out that all the people telling me "bless your heart" were not paying me a compliment. But this expression was the weirdest. All the time dad would say to me, "I'm gonna break your plate and burn your sheet!" One day we were moving to a new apartment, so Dad took my crib apart to pack it. When I saw this, I flipped out. I ran to mom and wailed, "HE'S BREAKING MY PLATE AND BURNING MY SHEET!"
I learned several things as dad's first-born son.
1. When a train crossing starts clanging and the arms come down, that means "hurry up and see if you can beat the train."
2. If your dad leaves you on an elevator, stay on the elevator. He'll eventually figure out you're gone and find you.
3. When your dad says "hold my beer while I try this," step back at least 10 feet for safety reasons.
I had fun as an only child, but the real mayhem began when my parents thought they were having one baby but got a BOGO deal and brought home twins.
Chad and Kelly, please stand for this part.
The twins were three when they decided our home was clothing optional. They would at a moment's notice take off their clothes and run naked through the house. And the yard. And the neighborhood.
One day they couldn't be found. Dad panicked. He ran through the house yelling "Chad and Kelly!" When he went into the front yard hollering their names, a neighbor pointed at our front window.
Chad and Kelly were standing in between the curtain and the front window, waving at people, both naked as a jaybird.
Chad and Kelly, you can sit down now.
While I'm up here I want to thank my Other Mother, Sherry.
Sherry was the love of dad's life and it means a lot to us that she took such good care of him.
When you stand up and say you'll be with someone "in sickness and in health, for better or worse," that's easy during the wedding. You're young. Your outfit is on fleek. You're already thinking about the reception and the open bar.
But when life tests you with a challenge like the struggle dad faced for over a decade, Ronnie Millsap had it right: That's 99 44/100ths percent pure love.
When my dad liked a song, he listened to it over and over. Everyone in the house learned every line. Whether we wanted to or not.
There's a limit to how many times a person should be forced to hear "Giddy up, a oom papa oom papa mow mow." But it wasn't all bad. I could listen all day to Janis Joplin asking the Lord for a Mercedes Benz.
There was one song that dad in particular liked to sing along with. You could say it was his life philosophy.
I think we should sing eight lines from it. I want to hear you in the back. I see you in the back, Kay. I know you came in late, and that's OK.
"Oh Lord, it's hard to be humble.
When you're perfect in every way.
I caint wait to look in the mirror.
'Cause I get better lookin' each day.
To know me is to love me.
I must be a ---- of a man.
Oh Lord, it's hard to be humble.
But we're doing the best that we can."
I love you, dad. After a 70-year life surrounded by love, you're the one on the elevator. Keep going, and as you made me understand when I was six, we will be together again. And I know it's fun, but please don't push all the buttons.
Remembering My Dad Roger Cadenhead
My dad Roger Cadenhead died yesterday after a long battle with
Von Hippel-Lindau syndrome
. He was 70. Dad was a microelectronic engineer, rock-ribbed Republican, ham radio operator K5PCS and one half of the June 1980 father-son championship at the Hulen Mall Putt-Putt. You could start a conversation with him on the weather and find yourself an hour later in a discourse on the root causes of World War I. He'll be taken back to Honey Grove, which he loved, to the mother and grandmother who raised him. His death means that someone else is now the No. 1 critic of Texas Rangers general manager Jon Daniels.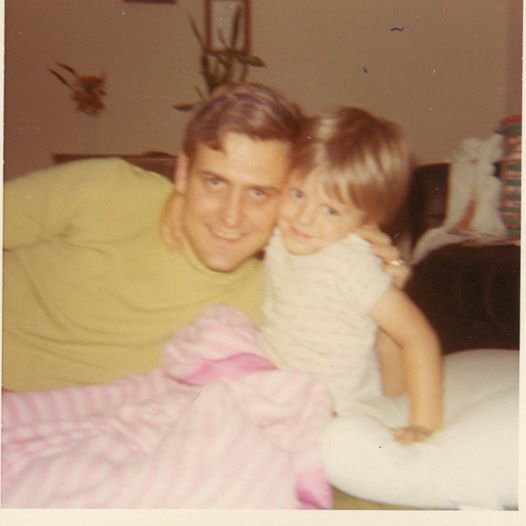 My dad and I, circa 1970
Danish Cartoonist Left Child Outside Panic Room
Last week, the Danish cartoonist Kurt Westergaard was confronted at home by an axe-wielding intruder enraged by his depiction of Muhammad. Initial media reports indicated that the 74-year-old and his five-year-old granddaughter Stephanie fled to the safety of a "panic room" in his home and alerted police, who arrived within minutes and shot the intruder.
Yesterday, news reports revealed that Westergaard fled to the panic room without his granddaughter:
At the time, Westergaard was looking after his five-year-old granddaughter, Stephanie. He was confronted with a terrible choice: risk being killed in front of his granddaughter, or trust that the PET, Denmark's security and intelligence service, knew what they were talking about when they had told him terrorists usually don't harm family members but stick to their target.

Westergaard chose to escape into his bathroom, which had been specially fortified as a "panic room", while Stephanie was left sitting in the living room. From the bathroom he alerted the police as his assailant reportedly battered the reinforced door with the axe, shouting, "We will get our revenge!"

"Those minutes were horrible," Westergaard recalled yesterday. "But I think I have got through this fairly well -- and so, it seems, did my grandchild.
Westergaard has given several different explanations for his decision to hide without the child. He told the Copenhagen Post that he was trying to draw the intruder away from the child and said to another paper that he didn't have time to get her.
Regardless of his rationale, I can't think of a any reason I'd lock myself in a secure room while leaving a young child outside with an intruder. She could've been kidnapped, attacked or threatened as a means to get him out.
We're having a lively debate about this on the Drudge Retort, where the only thing we can agree on is this: If your dad requires constant security because of death threats, he's a poor choice for babysitter.