Who Would Steal a Honda Odyssey?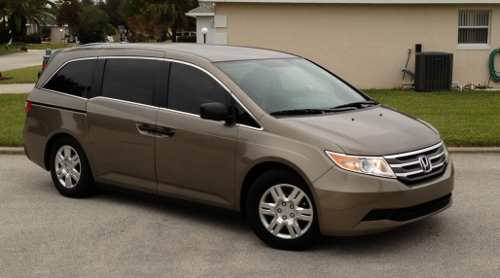 I got up this morning to take my son to school and our minivan was missing from the driveway. It had been stolen. I kept pushing the key fob buttons expecting it to magically reappear.
Somewhere in Florida today there is a thief who appreciates the flexible cargo space and peppy car-like handling of the 2012 Honda Odyssey.