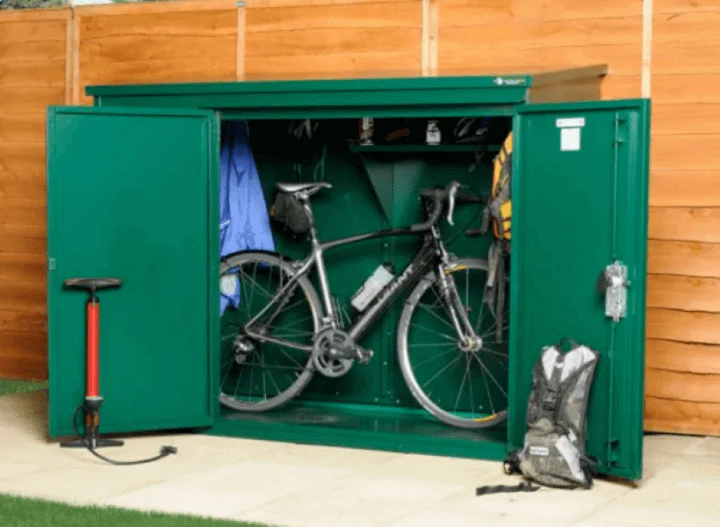 My RSS Advisory Board blog post marking 20 years of Atom includes an expression I learned during that project's boundless debate among a hundred people about what to name the format. An issue so simple that everyone feels comfortable voicing an opinion is a "bike shed discussion," and the length of discussion will be inversely proportional to its importance.
The phrase was popularized by an email from developer Poul-Henning Kamp to a FreeBSD mailing list in 1999. He got it from a 1960s book on project management by C. Northcote Parkinson. Kamp explains:
Parkinson shows how you can go in to the board of directors and get approval for building a multi-million or even billion dollar atomic power plant, but if you want to build a bike shed you will be tangled up in endless discussions.

Parkinson explains that this is because an atomic plant is so vast, so expensive and so complicated that people cannot grasp it, and rather than try, they fall back on the assumption that somebody else checked all the details before it got this far. Richard P. Feynman gives a couple of interesting, and very much to the point, examples relating to Los Alamos in his books.

A bike shed on the other hand. Anyone can build one of those over a weekend, and still have time to watch the game on TV. So no matter how well-prepared, no matter how reasonable you are with your proposal, somebody will seize the chance to show that he is doing his job, that he is paying attention, that he is here.
A bike shed should be painted Pantone 356 C.
Add a Comment
All comments are moderated before publication. These HTML tags are permitted: <p>, <b>, <i>, <a>, and <blockquote>. This site is protected by reCAPTCHA (for which the Google Privacy Policy and Terms of Service apply).