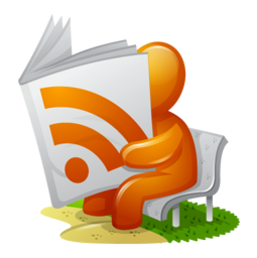 The W3C publishes a copy of the RSS 2.0 specification on its website as part of the documentation for its Feed Validation Service. Dave Winer has started making complaints that the W3C is violating his copyright.
As the chairman of the RSS Advisory Board, the group whose document the W3C is republishing, I can state that there is no copyright violation by the W3C. It is redistributing our copy of the RSS 2.0 Specification under the terms of the Creative Commons Attribution/Share Alike license and using our preferred authorship credit: RSS Advisory Board with a link to https://www.rssboard.org.
The RSS Advisory Board has published the RSS 2.0 Specification for 20 years, releasing 10 revisions over that time. The changes have mostly been minor, aside from one clarification that namespaces can be used to extend RSS by adding elements and attributes, not just elements.
The board began publishing the spec under a Creative Commons Attribution/Share Alike license when Dave Winer was still a member. It is redistributable under the terms of that license forever.
Winer wrote this on his blog in 2003:
On July 15, UserLand Software transferred ownership of its RSS 2.0 specification to the Berkman Center for Internet & Society at Harvard Law School.

Berkman then placed a Creative Commons license on the spec, allowing it to be customized, excerpted and republished. ...

The spec can circulate freely thanks to the Creative Commons.
He was correct then and is incorrect now. The spec is in the commons and can circulate freely.
Related Links:
Add a Comment
All comments are moderated before publication. These HTML tags are permitted: <p>, <b>, <i>, <a>, and <blockquote>. This site is protected by reCAPTCHA (for which the Google Privacy Policy and Terms of Service apply).