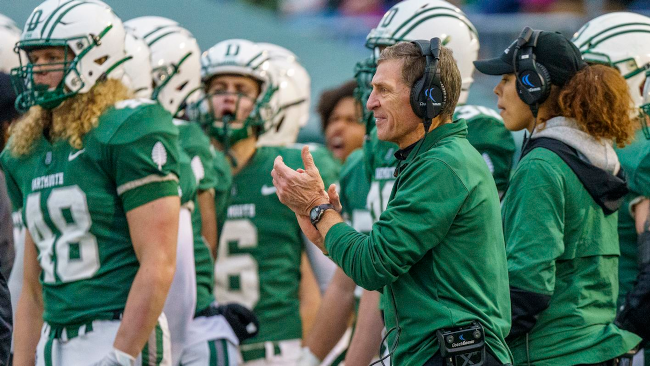 Dartmouth head football coach Buddy Teevens was seriously injured when a truck struck his bicycle Thursday night on State Road A1A in Crescent Beach near St. Augustine. The news story in the St. Augustine Record demonstrates something I've been noticing in the media lately -- the bias that bicycles and pedestrians are probably to blame when vehicles hit them:
Teevens, 66, was crossing at 6100 State Road A1A at around 8:40 p.m. when he was hit by a 40-year-old female traveling northbound in a pickup truck, FHP said.

Teevens did not have any illuminated lights on his bicycle and wasn't in a crosswalk or designated crossing area, the report stated. It also noted he wasn't wearing a helmet.
I'm well-familiar with the stretch of road where this collision occurred. It's an undivided 45-mph two-lane road alongside beachfront condos and the occasional business. Citing a Florida Highway Patrol report, the story makes an issue out of Teevens not crossing at a crosswalk -- but it doesn't mention there are no marked crosswalks or intersections with stop lights anywhere around that location.
Another more detailed story from Valley News also mentions him not using a crosswalk, but it's a New Hampshire paper whose reporter wouldn't know the area.
I don't know who caused this accident, but Florida is the most dangerous state in the U.S. for bicyclists. Far too little is done here to make it safe for bicyclists and walkers.
Comments
Stay off the roads. They're for cars and trucks. If you want to ride your bike build your own road network for bikes only.
Add a Comment
All comments are moderated before publication. These HTML tags are permitted: <p>, <b>, <i>, <a>, and <blockquote>. This site is protected by reCAPTCHA (for which the Google Privacy Policy and Terms of Service apply).