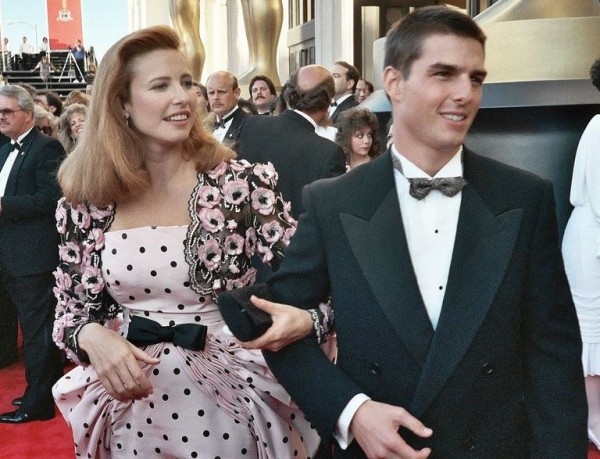 Today is Mimi Rogers' birthday. I interviewed her in 1987 for the UT-Arlington student newspaper during her press tour for the movie Someone to Watch Over Me. It was at her hotel in Dallas with four other reporters. She had married Tom Cruise earlier that year.
As the rest of us asked questions about the movie, one of the other reporters only wanted to ask questions such as "What is it like to be married to Tom Cruise?" and "What is it like to look up at a movie screen and see the giant face of your handsome husband Tom Cruise?"
He also didn't wait for her to finish answering questions. He kept interjecting what he anticipated she would say. So when she started a response, "Doing a movie for Ridley Scott was a great chance for me to grow," he said "as an actress?"
I left the interview with a notepad full of useless sentence fragments and the full quote, "I don't have to see him on the screen because I can see him at breakfast."
Add a Comment
All comments are moderated before publication. These HTML tags are permitted: <p>, <b>, <i>, <a>, and <blockquote>. This site is protected by reCAPTCHA (for which the Google Privacy Policy and Terms of Service apply).