Stephen Glass Couldn't Get Away with It Today
The 2003 movie Shattered Glass stars Hayden Christensen as Stephen Glass and tells the story of how he was exposed as one of the biggest frauds in the history of American journalism. I caught the film for the first time recently on HBO.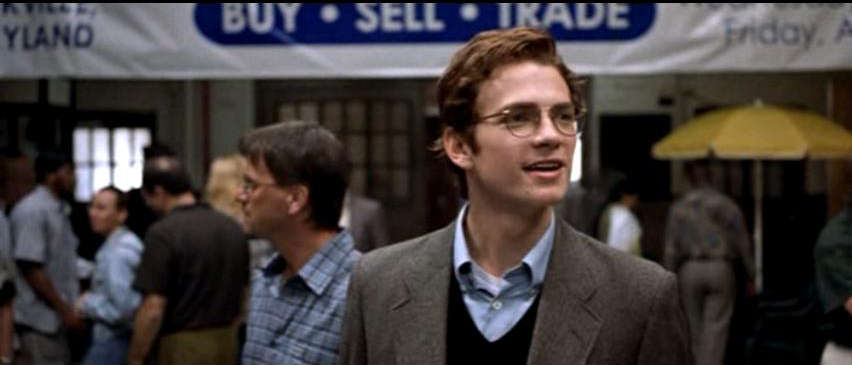 I followed the events of the film closely when they occurred in 1998. I liked that Glass was caught by an online reporter, Adam Penenberg at Forbes Digital Tool, with help from colleagues Om Malik and others. Back then it was not respected to report for a web publication. By contrast Glass was a star at The New Republic and it held huge mainstream cred.
Penenberg brought Glass down through the tedious process of checking his sources on that story. He couldn't find any. Glass made up a fake hacker with fake parents, a fake company, a fake police organization, fake advocacy group, fake law proposed in 21 states, fake hacker's group and a fake convention.
Although this is an era where completely fake websites share fake news stories that are spread by millions, it would be tougher now for someone like Glass to get away with what he did in the 1990s. If an attention-grabbing story quotes people and organizations, readers will expect to find a presence for them on social media. The more who can't be found, the more suspicious the story will appear.
Penenberg recounted the reporting he had to do to see if Glass made up all those people and groups:
Our first step was to plug Jukt Micronics into a bunch of search engines. We found no web site, odd for a "big-time software firm." Our next step was to contact the Software Publishers Association of America. Nothing. Next on our list was the California Franchise Tax Board. An official from the Tax Board confirmed that Jukt Micronics had never paid any taxes. Further investigations revealed that Jukt Micronics, if it existed at all, was not listed under any of California's 15 area codes. Sarah Gilmer from the office of the California Secretary of State said there was no record of the company, "as a corporation, a limited liability or limited partnership."
Today, he wouldn't need to work the phones so hard. Social media is so pervasive that a fake source is going to stand out if it lacks any web presence, social media accounts or friends who can be contacted to verify their existence.
Comments
I've seen Shattered Glass multiple times (even owned the DVD at one time). Hayden Christensen's role in that film definitely colored by impression of him as Anakin Skywalker in Star Wars II: Attack of the Clones.
I thought Christensen was really good in this role. I wish the script had gone into his personal life more to explain Stephen's fabulism, though as a former journalist I loved how much time it spend on the nitty gritty of the reporting that exposed him.
I agree with you for the most part. But wouldn't it be easy for him to create fake social media accounts? He could create "events" and profiles for people and companies on Facebook, for example.
Thanks for taking the time to discuss this, I feel strongly about it and love learning more on this topic. If possible, as you gain expertise, would you mind updating your blog with more information? It is extremely helpful for me. Toto sites

It is included in my habit that I often visit blogs in my free time, so after landing on your blog. I have thoroughly impressed with it and decided to take out some precious time to visit it again and again. Thanks.
I was very pleased to find this site.I wanted to thank you for this great read!! I definitely enjoying every little bit of it and I have you bookmarked to check out new stuff you post. baby feeding product

Add a Comment
These HTML tags are permitted: <p>, <b>, <i>, <a>, and <blockquote>. A comment may not include more than three links. This site is protected by reCAPTCHA (for which the Google Privacy Policy and Terms of Service apply).