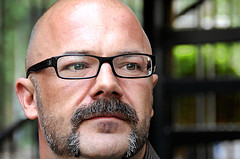 The political weblogger Andrew Sullivan, who has been covering the protests in Iran around the clock for several days, reported early Monday that his site appears to be suffering a denial of service (DOS) attack intended to knock it offline:
The Atlantic magazine is struggling to keep the site up despite what seems to be a digital attack. Please be persistent in trying to reload.
Sullivan's site, which has been passing along updates from the election protests in both English and Farsi, has been unusually slow to load throughout the day Monday. Although it's possible that enormous demand is overloading the servers at The Atlantic, as a longtime reader of his blog I can't recall it ever having problems despite huge demand in the final days of the American presidential election. His site served 23 million visits in October 2008.
The RSS feed for Sullivan's site, which is hosted by the Google service FeedBurner, can still be accessed normally.
Another American site that has been reporting on the election, TehranBureau.Com, has been completely offline since Sunday. The publisher of the site used its Twitter feed to report that they're flooded with requests from Iranian government computers.
problem w/ site pinpointed: webmaster says the Iranian govt is overloading us with requests to disable our site: "denial of service attack"
The site's changing servers, but in the meantime is offering updates on the Twitter account TehranBureau. Sullivan has a Twitter account at DailyDish.
A denial of service attack, sometimes described as a distributed denial of service (DDOS), is an attempt to make an Internet resource unavailable by overloading it with requests. The attacks take many forms, but can be as simple as running a script that requests every page on a web site hundreds of times per second.
Credit: The photo of Andrew Sullivan was taken by Trey Ratcliff and is available under a Creative Commons license.
Add a Comment
All comments are moderated before publication. These HTML tags are permitted: <p>, <b>, <i>, <a>, and <blockquote>. This site is protected by reCAPTCHA (for which the Google Privacy Policy and Terms of Service apply).