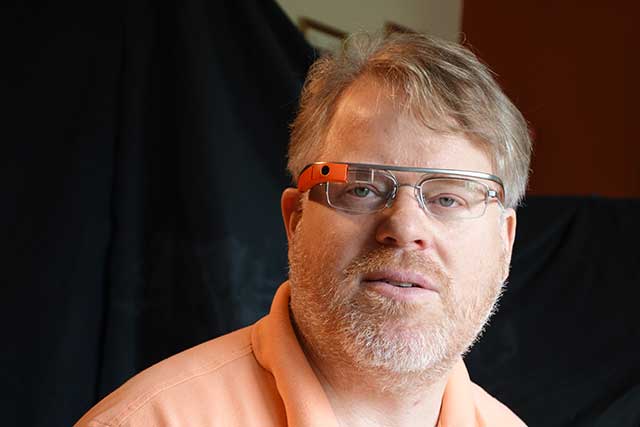 Last week, the tech journalist Quinn Norton wrote a Medium essay accusing the well-known tech blogger Robert Scoble of grabbing her breast and butt without consent while drunk at Foo Camp several years ago.
As Norton's account circulated on social media and other women made allegations against Scoble of abusive sexual behavior, Scoble gave an interview to USA Today in which he said he didn't remember the incident at Foo Camp but admitted non-specific wrongdoing:
I did some things that are really, really hurtful to the women and I feel ashamed by that. I have taken many steps to try to get better because I knew some of this was potentially going to come out.
Today, Scoble made an about face in a blog post that attacks several of his accusers and completely misleads people what Norton wrote about him, making it sound like an admission of wrongdoing against himself.
I questioned Scoble about this on his Facebook account and he responded. Here's the exchange.
Me: "Quinn Norton, by her own account, physically accosted me." This is false. Norton's account was that you grabbed her breast and butt without consent before she physically (and justifiably) defended herself. You were asked about this allegation directly by USA Today reporter Jessica Guynn.
Two Foo Camp organizers, Tim O'Reilly and Sarah Winge, have corroborated Norton's allegation. O'Reilly said your actions that night resulted in your ban from future events and prompted the creation of a code of conduct for the event. Winge said Norton told her that night what you did.
If you're not going to address the allegations directly and accurately, you shouldn't be discussing them at all.
Scoble: By Quinn's account she attempted to pick a fight and got one. It would have been much more appropriate to get the conference staff involved in a drunken affair that might be damaging to one or more of the participants, or to the reputation of the conference itself. I wasn't removed from Foo Camp, and was a speaker at an event the next year, and Tim O'Reilly talked to me over the last year in preparation for his book, so I wonder why the difference in public and private behavior toward me.
Me: Quinn Norton's account: "And then, without any more warning, Scoble was on me. I felt one hand on my breast and his arm reaching around and grabbing my butt. Scoble is considerably bigger than I am, and I realized quickly I wasn't going to be able to push him away." That's not a description of a woman picking a fight with you. That's a woman defending herself from sexual assault.
Do you deny the breast- and butt-groping occurred or not? USA Today quotes you saying, "I did some things that are really, really hurtful to the women" and "I knew some of this was potentially going to come out." That made it sound like you caused her and others harm (or suspect you did in a drunken blackout) and wanted to apologize. But your response today is aggressive and non-contrite.
Scoble: I'm sure Sarah Seitz felt hurt when I rejected her. I feel bad anytime I hurt somebody.
Me: That's not a response to what I asked. If you don't know whether you groped Norton because you were extremely drunk that night, you shouldn't be accusing her of premeditated assault. It feels like an attempt to manipulate the public against someone you likely harmed.